Patsy Marie Morris left Franklin Town, which is situated adjacent to Jamaica's capital, Kingston and boarded a plane to Heathrow Airport with her grandmother at the age of twelve. Her parents and younger brother were already living in Aylesbury. Patsy's parents had sold property and land, giving up their home to move into rented accommodation, in order for her father to purchase a plane ticket to England. He came to the UK in 1960 and reunited with his sister who had migrated earlier with her husband. Patsy's mother and younger brother followed him in 1962, followed by Patsy, who arrived in September 1965.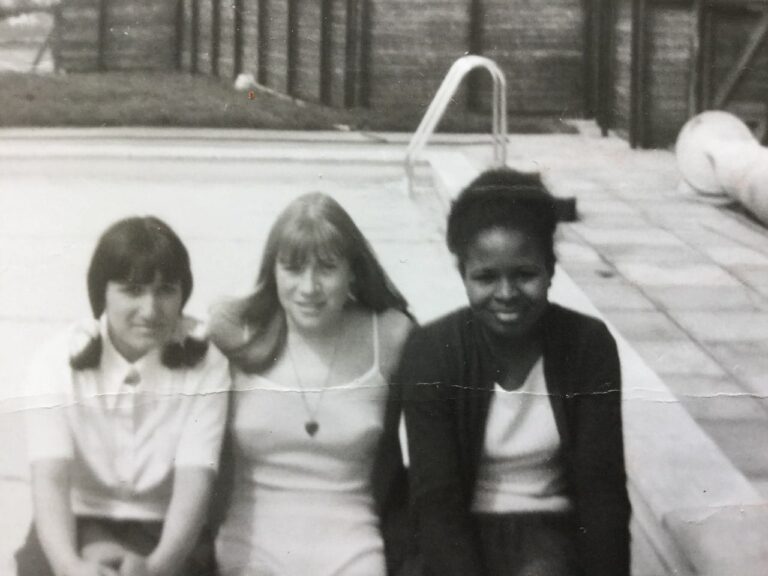 Patsy's parents couldn't get time off work to enrol her into school, so the responsibility was handed to her uncle. Before leaving Jamaica, Patsy had taken her Eleven Plus, which she had passed. The paper that she had taken was the same paper the children in England had to take; the papers came from England and were sent back there for marking. With this knowledge, her uncle took his niece to the girl's grammar school, Aylesbury High School. He was informed that her maths was fine but she didn't know how to speak English correctly and as a consequence, her admission was denied. Her uncle was advised to send her to Quarrendon School, which was the school closest to where she lived.
School life at Quarrendon School began in October and on the second day everyone woke up to snow. This was the first time the young schoolgirl had seen snow. When she opened the door to throw the ash from the fire out, she screamed and dropped the pot of ash she was carrying. That morning, Patsy donned her wellington boots before setting off to school. She walked gingerly in the unfamiliar white substance and almost made it to school without falling. Just before reaching her destination, she fell, hard, damaging her back and rendering her unable to walk. Some of the pupils came to her aid. They formed a human chair and carried Patsy to the school nurse, by which point Patsy was very distressed due to the intense pain she was in. The school nursed calmed her down before giving her two paracetamol tablets. Patsy slept for the rest of the school day and couldn't even be woken for lunch. This incident served to endear Patsy to some of her peers and the school nurse.
Unfortunately, not everyone was as kind. Patsy was one of only four black pupils out of about eight hundred and they were subjected to frequent racial abuse, including name calling and having bananas thrown at them. Patsy had never heard of some of the things she was called and even looked up what the 'N' word meant. She recalled a particularly upsetting incident which began with her plait being pulled roughly by a boy. She used to comb her hair back into a ponytail for school. "I used to tie a different coloured ribbon on the end every day." She told the boy to stop and asked him why he was doing this to her. He told her that he wanted to see if it was fake or not. When she advised him that it was her own hair, he told her that he didn't believe her and that the next day he was going to bring some scissors to school to cut the plait off so that he could examine it properly. "The next day, that's exactly what he did! He cut my ponytail off, tapped me on the shoulder and gave it to me with my ribbon still on it."
When Patsy left school in the late sixties, she intended to get an administration role but when she applied for positions, she would often be told the role was filled or she would be better off seeking work in a factory when they saw her. She remembers one man even laughed in her face and just walked away as soon as he clapped eyes on her. Eventually, someone suggested nursing as a career. Patsy has never looked back. She went to college to gain further O'Levels as well as training to become a State Enrolled Nurse before progressing to State Registered Nurse. Patsy ended her career as a midwife. She also volunteers for several different charities and organisations such as a diabetic group, The Association of Jamaican Nurses, Aylesbury Multicultural Cultural Centre, The Elderly West Indian Association and is in the process of starting a charity franchise in Aylesbury to further and support the education of disadvantaged children.
Written by Annette L Johnson, September 2020
Celebrating Black History Month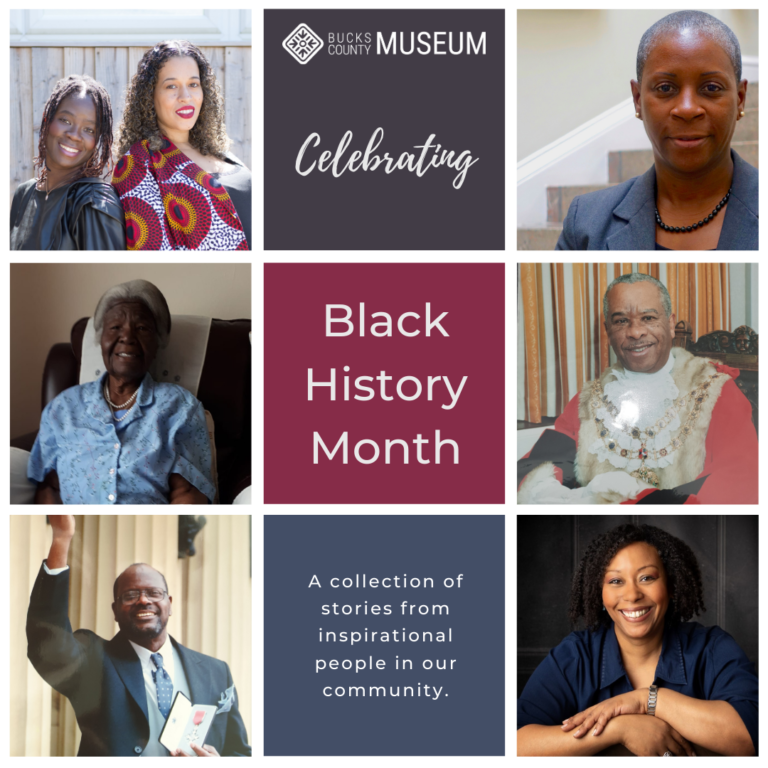 This story is part of a collection of stories from inspirational people in our community. Read the other Black History Month stories here, Chester's story, Stephanie's story, Agatha's story, Dave's story, Claudia and Elisha's story, Patsy's story, Gladys's story, Stan and Isaline's story and Karen's story.
Whilst you're here, can we ask a favour? Over the past months whilst we have been closed the cost of looking after our collections, buildings and site has continued. You can help us get through these difficult times by making a donation. Thank you for your support.