A Conversation With Gladys
This year's theme for Black History Month is Women's Achievements and whilst we have shared some stories from members of our community whose achievements highlight their entrepreneurial achievements, my conversation with Gladys (who's called 'Ma' by her family) reminded me that maintaining faith in God through a lifetime of ups and downs, is also an achievement.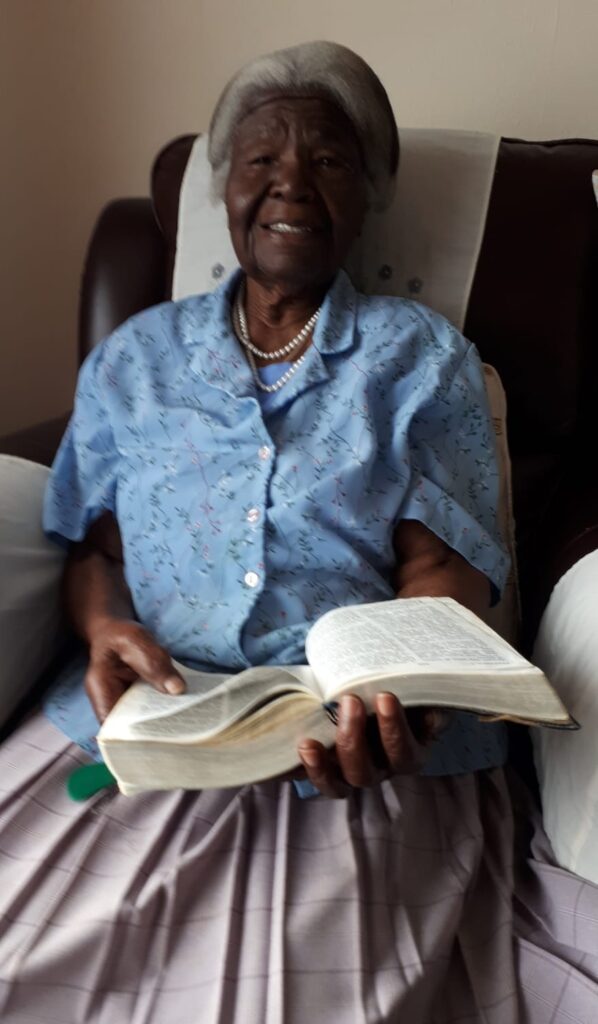 Gladys recently celebrated her 100th birthday, a remarkable achievement in its own right. She said that her telegram from the Queen was wonderful, not something she thought she would ever receive, but she was overwhelmed by the cards and flowers from her family and friends from church. Glady's was born in Barbados and emigrated to England in 1957, in order to be with her husband Aubrey and start a new life for themselves and their five children, whom she had left in Barbados with their grandparents. Her earliest memory of childhood is one of bringing in the sheep from the nearby pasture, her grandmother's long black hair and of going to church every Sunday.
Like most West Indians' who travelled to England during the 1950's, Gladys and Aubrey came in search of work, to a country where they already felt they belonged as they were British citizens. She travelled by boat which took 2 weeks, and she is still friends with some of the people from Jamaica who were also with her on that journey. She saw many new relationships begin on that journey. As a married Christian woman she said she kept herself to herself and told me, with a girlish chuckle, that she was careful to only speak to one young man at a time and certainly not to be alone with any men. Amongst the items she brought with her from Barbados was a Bible which still has today.
On arriving in England, Gladys and Aubrey initially lived in some small rooms near the town centre. Amazingly, the day after her arrival, Gladys started work in the canteen at Tindal Hospital. She eventually took up a post as a Healthcare Assistant at Stoke Mandeville hospital, covering two wards, a position which she held until she retired. Gladys recalled how at the time it was possible for someone to walk out of one job and straight it another as there was so much work around. Gladys says in all her time in Aylesbury she has never felt anything but welcomed. Gladys and Aubrey worked hard to pay for their rented accommodation and send money back home to Barbados to support their parents, siblings, and children. She enjoyed their early life in Aylesbury and although she missed things from home, especially the sunshine, there was at least one particular shop in Aylesbury which sold West Indian food and so they were still able to feel closer to home.
Gladys enjoyed her work as a Healthcare Assistant caring for all the patients, helping with their meals and to get dressed and to generally help them to start feeling well again. She particularly remembers being outside in the gardens with some of the patients and leading them in a sing-along. Singing at church was something she particularly enjoyed and was able to share that with her patients. Her sense of pride in the fact that many of her colleagues and patients remembered her singing and good humour certainly came across during our conversation. Gladys still regularly attends Walton Church here in Aylesbury.
After just a few years of hard work and living in rented rooms, Gladys and Aubrey were able to buy their first house on the High Street in Aylesbury in 1959. They later moved to a larger house, their number of children having grown by one, although their eldest daughter was now married and about a start a family of her own. As all her children were now living in the UK and gradually overtime had children of their own, Gladys said she never felt the need to return to Barbados. She has been happy in Aylesbury and happy to be a member of her church and strongly feels that holding onto her Christian faith and values has sustained her during difficult times. She feels that modern technology has reduced the sense of community she first felt when she arrived in Aylesbury, but she hopes that she has passed her Christian values onto her children, grandchildren and great-grand children. She cherishes that old Bible she brought with her from Barbados. As our conversation came to an end, she told me that her favourite psalm is, psalm 23 'The Lord is My Shepard, quoting me a few lines. This she says is her secret to a long life, faith in God, and with her characteristic girlish chuckle she said also using a good moisturiser.
Ann Alphonse – Trustee
Celebrating Black History Month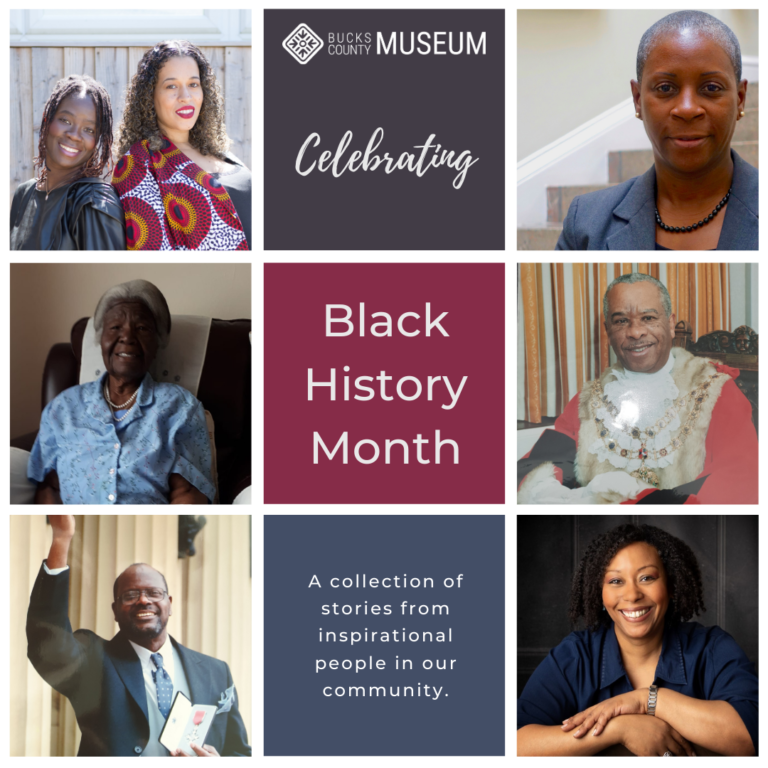 This story is part of a collection of stories from inspirational people in our community. Read the other Black History Month stories here, Chester's story, Stephanie's story, Agatha's story, Dave's story, Claudia and Elisha's story, Patsy's story, Gladys's story, Stan and Isaline's story and Karen's story.
Whilst you're here, can we ask a favour? Over the past months whilst we have been closed the cost of looking after our collections, buildings and site has continued. You can help us get through these difficult times by making a donation. Thank you for your support.