I left Jamaica in 1960 to join my husband, who came over in 1959, as he had obtained a job as a service engineer in Aylesbury. We left two young daughters, aged 4 & 6, and a baby of a few months behind as we felt that we could not miss out on such an opportunity to improve ourselves. We were shocked to see that England was such a wreck of a place. Aylesbury was full of ramshackle buildings. The winters were awful as there was no central heating, and we had to walk to work in deep snow during the winter.
We were both in our 20's so it was quite a big decision to leave everyone and everything behind. Although we never spoke about returning to Jamaica, I think that we must have settled down very well in England as the subject of returning home never really came up, whether it was because of raising a family and paying a mortgage or just generally working.
We decided to settle in Aylesbury because my husband's aunt had arrived here five years before, so we felt that connection. I personally did not have any professional skills, but all country people in Jamaica are skilled at home making, cooking, dressmaking, and generally working on the land as a means of feeding the family. We sold surplus produce to buy clothes, food such as meat and fish, or treats, and saved up to travel to England.
Pay was extremely low in those days, and we earned less than £5 per week to live on so many Jamaicans and other West Indians lived in shared accommodation. Me and my husband shared a house with three other couples, including the landlord and his wife. In those days everyone had to get on as we were living so closely together, but it gave us a sense a community. We looked forward to the weekend house parties, dressing up and socialising. We all eventually moved out once the landlord and his wife had children as space was beginning to get tight!
We moved into another shared house where I was met with a great deal of kindness. One lady saw that I was washing by hand and offered me the use of her twin tub washing machine, which made things so much easier. A man saw me walking every day to work and gave me an old car, which my husband immediately commandeered. Aylesbury people were generally very friendly. We then bought our first home, a huge semi with front room, dining room, breakfast room and kitchen, and three large bedrooms, and a beautiful large garden. The price was £4,000 but it was a lot of money in the 1960s. This enabled us to send for our children that we left behind in Jamaica.
My first job was at Aylesbury Steam Laundry in Northern Road. The work was hard, and the supervisor was very demanding. It was like a prison! The pay was low so after only a short while I decided not to return. In those days, jobs were extremely easy to come by. You simply had to walk in somewhere and asked if there were any jobs. No application forms to fill in, no references or qualifications or experience needed. I then worked at Halton Camp, St John Hospital, Hazell Watson & Viney, CBS (I became very skilled at testing records) a care home and then finally at Marks & Spencer.
I have been in Aylesbury now for over sixty years, and I have witnessed the changes. I settled down immediately so I can only say that the place treated me well, as I still like living here and regard it as home, as I've spent more time here than I spent in Jamaica. A few sad things are that many of the people who came here have now passed away, and the very close Jamaican/West Indian community has splintered, and that sense of community and comradeships is not so strong, as people no longer share their homes with lodgers.
I have been in England now for longer than I was in Jamaica, so it is now my home, and I love living in Aylesbury. I have seen the changes from being a ramshackle place to the improvements but the beautiful town with lots of shops have gone. If you work hard you can achieve, but as we did unskilled work the pay was low so all our efforts went into paying the mortgage and bringing up the family. Looking back, I feel that my main achievement was settling down very quickly with my family, making friends, buying a house, and I am now a great grandmother. My grandchildren help me to keep active and learning what they get up to at school is like learning new things myself. I am in good health, I still enjoying gardening, looking after my allotment, swimming, doing yoga, walking, cooking, singing in the choir and doing puzzles to keep my mind active. I don't intend to let old age dampen my spirits. Life in England has been hard, but I feel fulfilled, as Aylesbury is my home and I have met such nice people here.
Agatha Francis
Celebrating Black History Month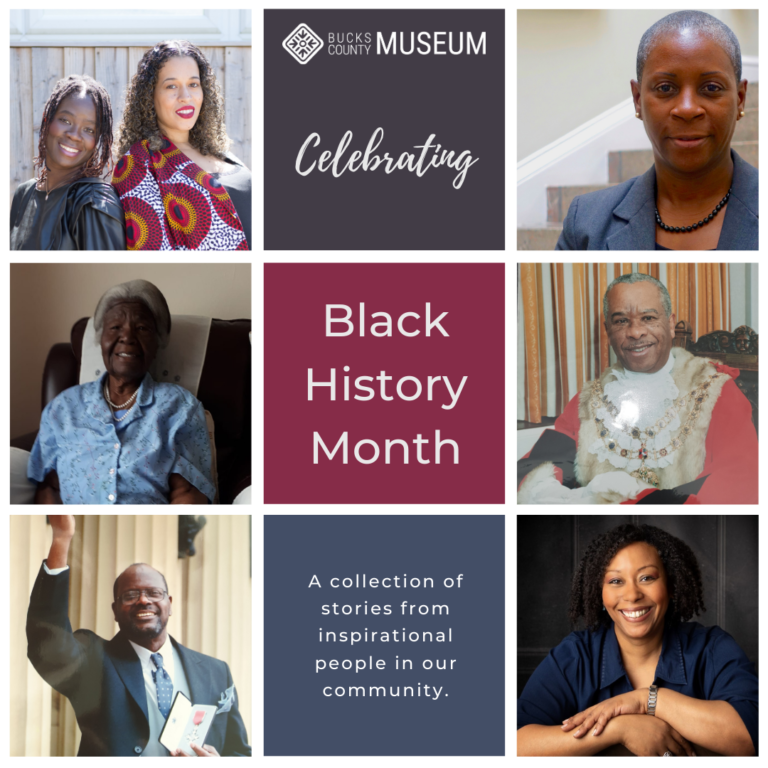 This story is part of a collection of stories from inspirational people in our community. Read the other Black History Month stories here, Chester's story, Stephanie's story, Agatha's story, Dave's story, Claudia and Elisha's story, Patsy's story, Gladys's story, Stan and Isaline's story and Karen's story.
Whilst you're here, can we ask a favour? Over the past months whilst we have been closed the cost of looking after our collections, buildings and site has continued. You can help us get through these difficult times by making a donation. Thank you for your support.