Chester Jones moved to Aylesbury with his wife Inez in 1966, having arrived in the UK eleven years previously. Initially he lived in Fulham before moving to Tooting. Inez had just completed her midwifery training in London and had secured a job at Stoke Mandeville Hospital as a community midwife which came with a flat.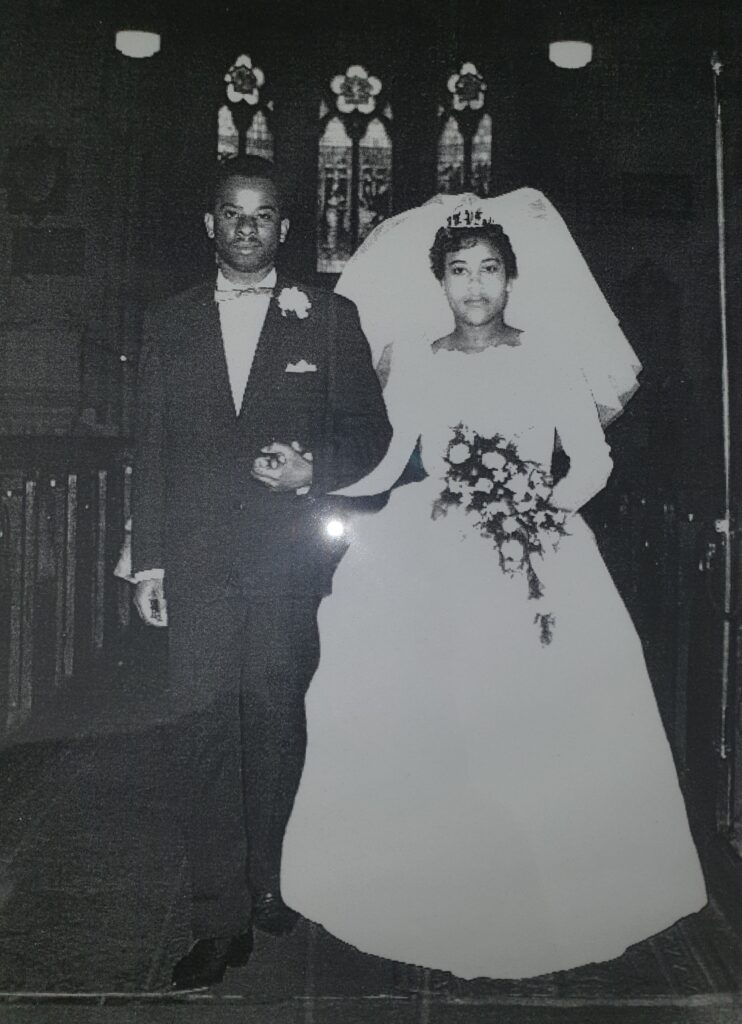 Chester was born and raised in Barbados, having left school at fifteen he found that career opportunities were very limited on such a small island. He spent about three years working on his father's farm planting and cultivating various crops as well as looking after the animals. Chester had always had an interest in electrical mechanisms but had never had any formal training and saw no prospect for training in Barbados. So, in 1955, Chester left Barbados for England, seeking to further himself educationally and professionally. His passage cost three hundred and twenty-one Barbados dollars. Chester went from Barbados to Guadeloupe by plane, then boarded a boat to Europe, which docked at Cannes, Barcelona and Genoa before eventually reaching Dover. He reflected that his father never asked him why he was going but seemed rather glad that he had made the decision to leave their island.
Chester was only nineteen when he reached British shores and when the boat docked in Dover, he made his way to Victoria Station in London but had no idea where he would be going once he got there or where he would be sleeping that night. The only thing that was familiar to him was the English language, which he had only heard onboard ship, since leaving Barbados. He had contacted someone to let them know that he was coming but had received no response. Fortune was smiling on Chester. When he reached Victoria, he heard a man calling his name. He turned to see a man not known to him. The man introduced himself as Clive and explained that his sister, a friend of Chester's, from Grenada, had written to her brother, to let him know that Chester was coming to the UK and he had, thankfully for Chester, taken it upon himself to meet Chester at Victoria. Clive had arranged accommodation for Chester. It was a room with one gas ring for cooking and there was one knife, fork, and plate. Clive took Chester out for breakfast on the first morning, however on the second morning, Chester was left to his own devices. He purchased a large tin of coffee from the local shop to start his day but when he got home, he realised he had nothing to make the coffee in, so he had to empty the coffee into a paper bag and used the tin to boil the water.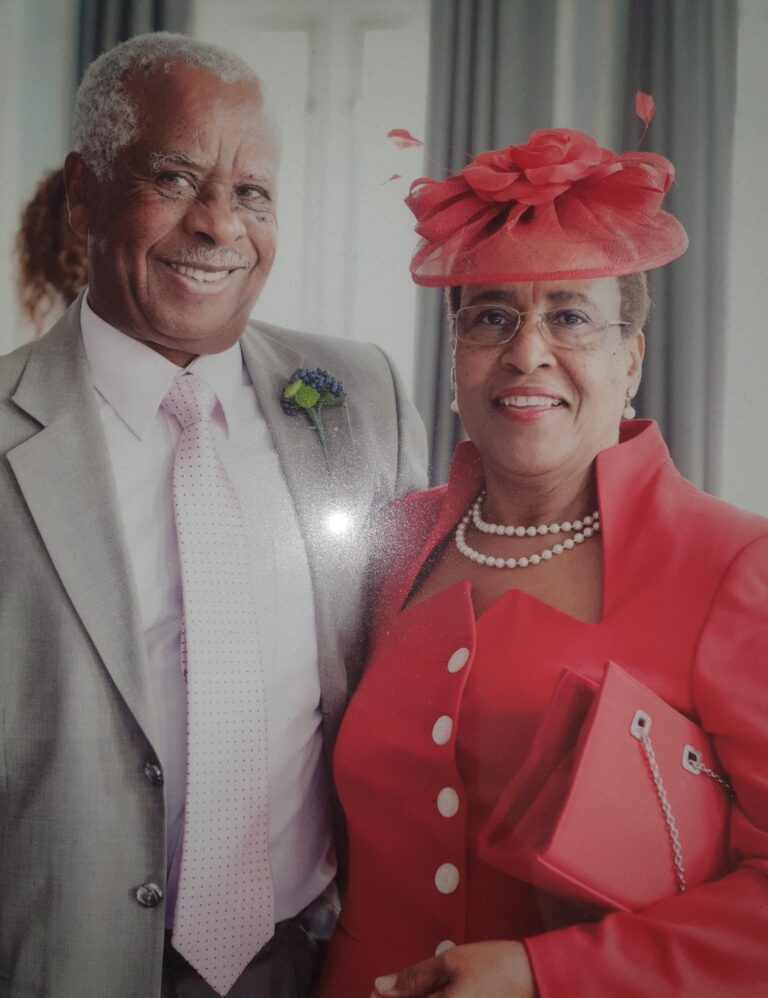 Chester found work within two days of his arrival at the Lyons factory. Lyons were a food manufacturer, who provided breakfast and lunch for their employees. He moved on after a couple of months going to work at suitcase factory before applying for a job at London Transport as a trolleybus conductor. He did this for a year while also learning to drive trolleybuses. After a year he became a trolleybus driver. Chester was called up for National Service in 1957. He was with the Royal Army Ordnance Core and was sent to Cyprus after volunteering.
After completing National Service, Chester returned to London and work at London Transport. Still wanting to pursue his interest in engineering, he began working in the electrical engineering department, starting at the bottom of the pile. Chester worked during the day and studied electrical engineering three evenings a week at college. His hard work and determination were recognised by his employers, who eventually permitted him to study on day release. Chester had advanced to himself to management level by the 1980's before retiring in the early nineties.
Retirement left Chester with time on his hands, so he entered the world of politics. In 1993 he became Bucks County Councillor for Bedgrove and remains as such. However, it did not end there; from 1995 to 2003 he was also the District Councilor for Bedgrove and was also elected as the Aylesbury Town Mayor from 1998 to 2000.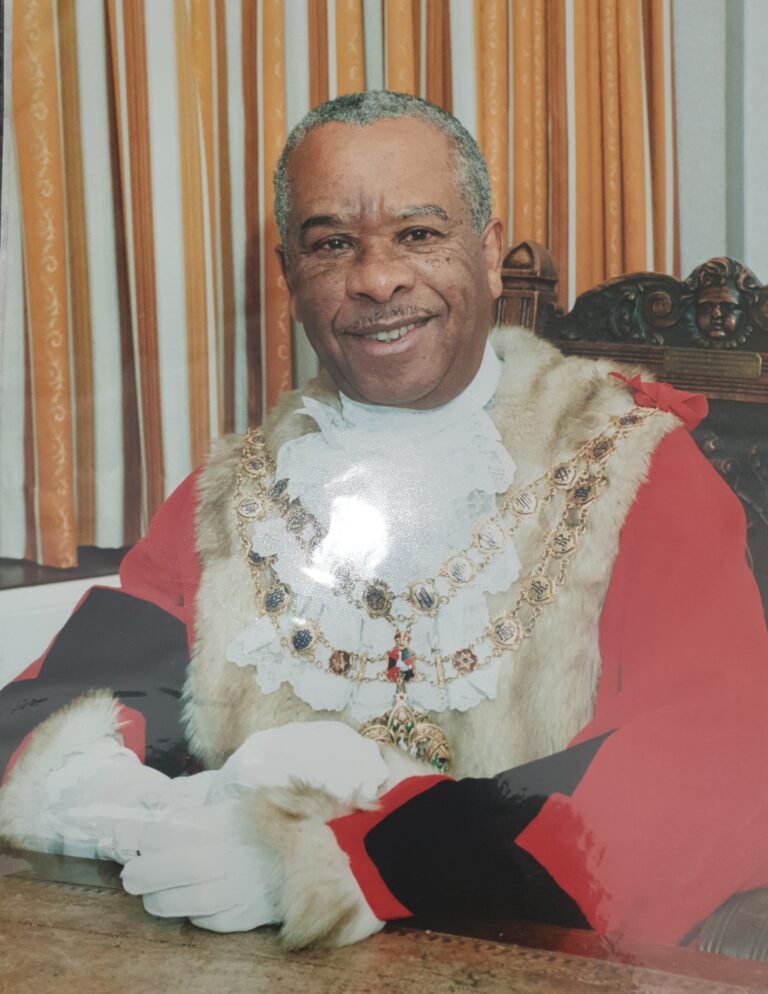 Notably, Chester was the first elected black County Councilor for Aylesbury and the only black mayor Aylesbury town has had. He has also had numerous volunteer roles and served on various committees, namely Aylesbury Multicultural Centre (1986 to 2015), Community Matters (Bucks), Aylesbury Vale Racial Equality Council, Bedgrove St John's Ambulance Brigade as well as serving on the Board of Governors or on the Parent Teacher Association of various schools, often holding senior posts.
Written by Annette L Johnson, September 2020
Celebrating Black History Month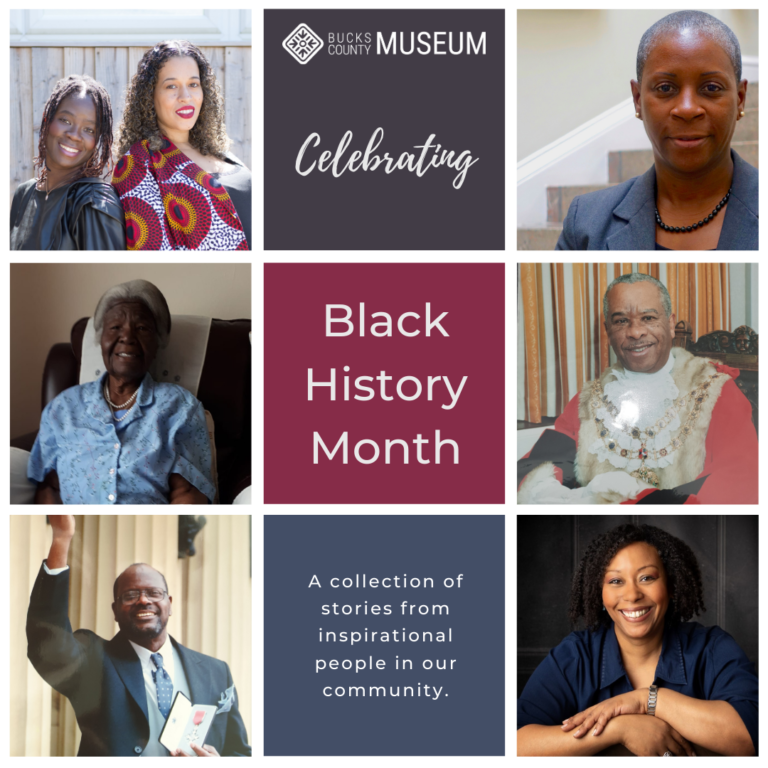 This story is part of a collection of stories from inspirational people in our community. Read the other Black History Month stories here, Chester's story, Stephanie's story, Agatha's story, Dave's story, Claudia and Elisha's story, Patsy's story, Gladys's story, Stan and Isaline's story and Karen's story.
Whilst you're here, can we ask a favour? Over the past months whilst we have been closed the cost of looking after our collections, buildings and site has continued. You can help us get through these difficult times by making a donation. Thank you for your support.