This week's Keepers' Corner comes from our natural history collections.
In the language of flowers, red roses are the number one symbol of love as any florist will attest to this. Roses have been cultivated for centuries resulting in the breath-taking range of thorny, scented blooms we see today. But most cultivated roses are not grown on their own roots but grafted onto the more vigorous rootstock of wild roses. This means that the wild roses that festoon our hedgerows can be described as the root of true love.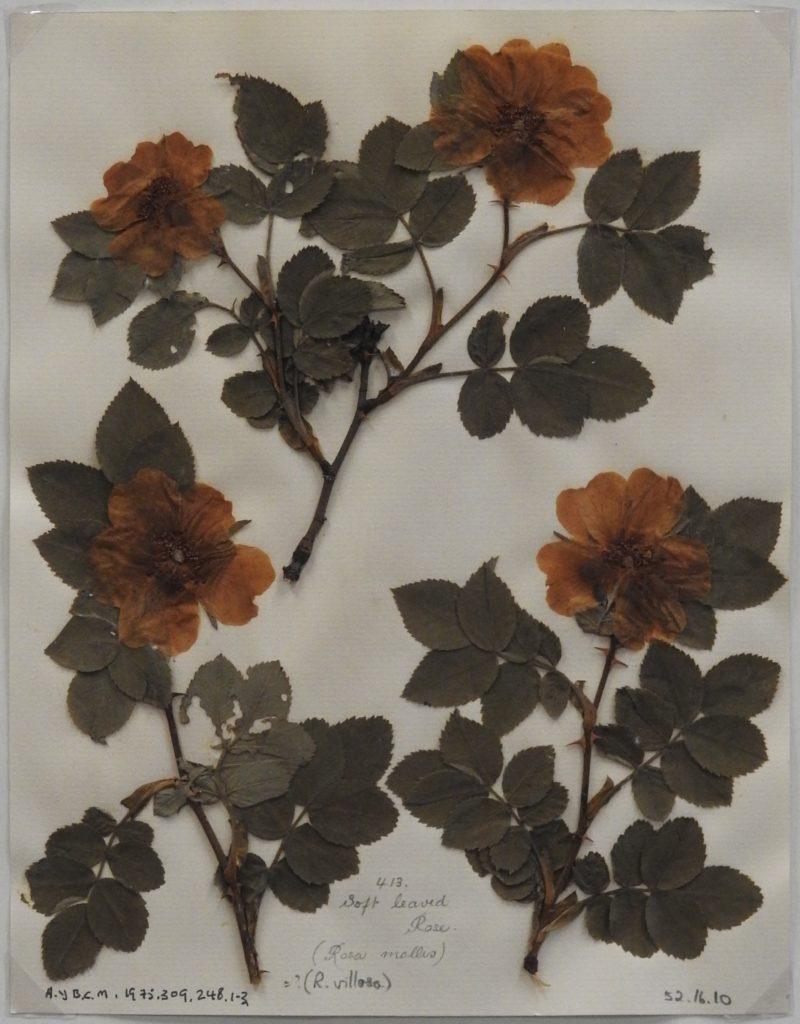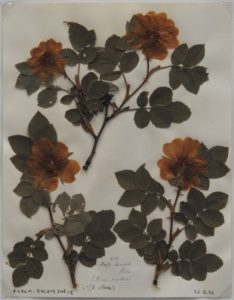 There are around 15 species of native wild rose growing in Britain (i.e. those that were here before Britain last became an island 8,000 years ago) with further species introduced through human activity. The two most common species are the pink-flowered Dog Rose and white-flowered Field Rose. Identification, however, can be difficult as many of these species interbreed leading to numerous hybrids that are hard to tell apart. For example, we are still uncertain of the correct species name for the pressed rose (shown below) collected in Wing by Robert Heley in June 1939 just three months before the outbreak of World War II.
Next week's Keepers' Corner features 'Fallen Tree', a drawing created by John Nash in Wendover Woods in 1915.