This week's Keepers' Corner comes from our art collections.
This small drawing, 'Fallen Tree', was made by John Nash in Wendover Woods in 1915. He prized it, giving it to his fiancée, Christine Kuhlenthal, as a love token when he went away to fight in World War I. She treasured it all her life. They married in 1918 when John became an official war artist.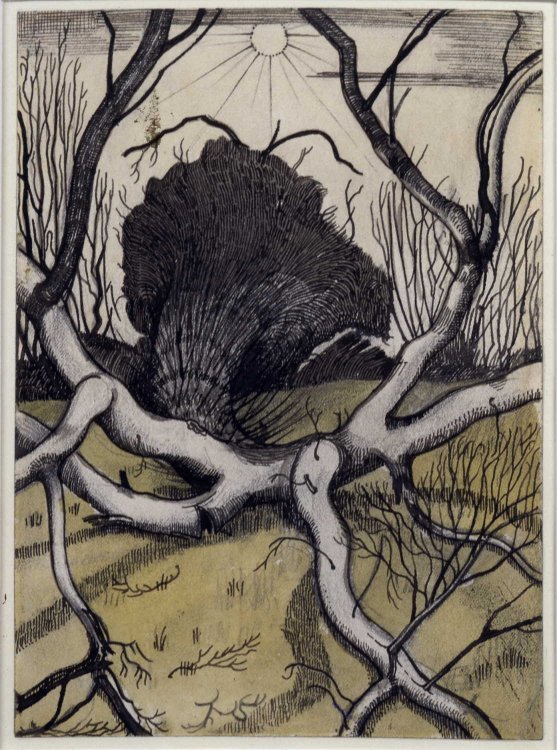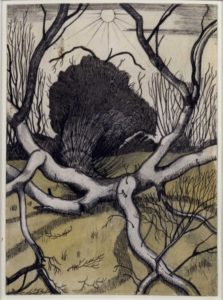 This early work shows an uprooted tree, sprawled on the ground, the roots of the tree dangling limply under a pale sun. The bare branches are like human limbs, stretching towards us. It is a strong drawing – almost visionary in its clarity. Symbolic, yet rooted in reality – is it a comment about the war and the deaths of so many? Or a precursor of Nash's own expected fate?
It is an unusual image to be associated with the theme of love.
Next week's Keepers' Corner we will show you a photo of an incredibly rare object we hope to add to our Collections soon.