With the coronation of King Charles III just days away, royal souvenirs must be selling like hot cakes!
Everything from commemorative teddy bears to tea towels to scented candles can be bought to mark the occasion. Royal memorabilia is not a new phenomenon – early examples date back to the restoration of King Charles II in the 17th century.
The Victorian era saw a huge increase in the production of royal souvenirs and by the 20th century, big brands such as Colman's, Cadbury and Oxo were recognising the commercial potential of commemorating royal occasions on their products.
This delightful little money box – one of several royal souvenirs in the Museum's social history collection – was sold by Oxo to mark the coronation of King George VI in May 1937. Made to resemble a red post box, with a slot for coins instead of letters, the tin originally contained six foil-wrapped Oxo cubes. Once emptied, it could be used as a wonderful keepsake money box, embellished with the royal cypher and, on the reverse, a profile portrait of the new King and Queen.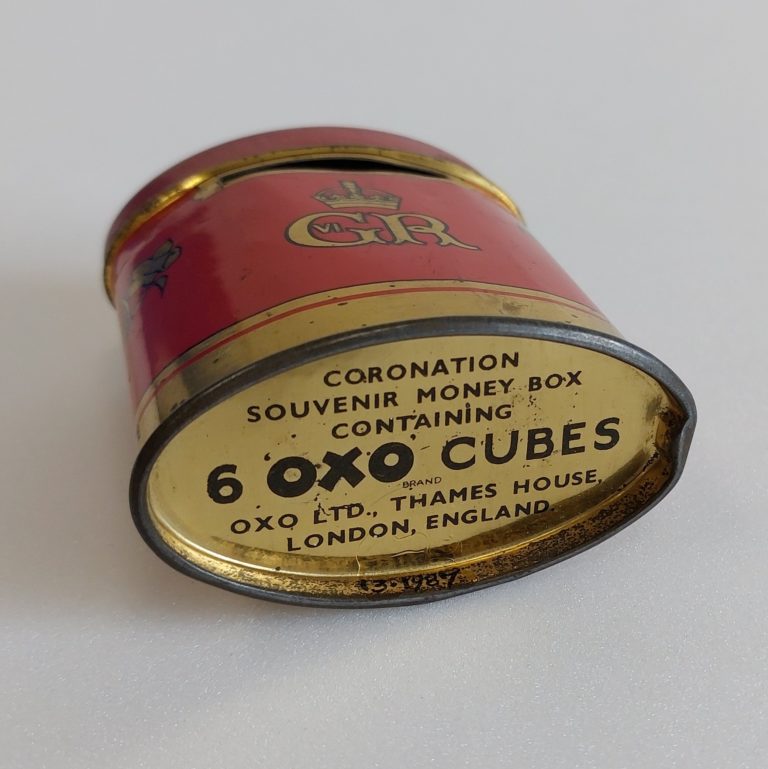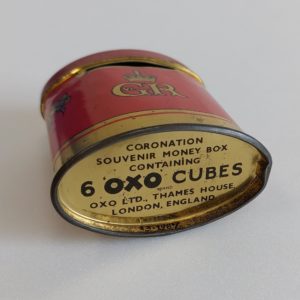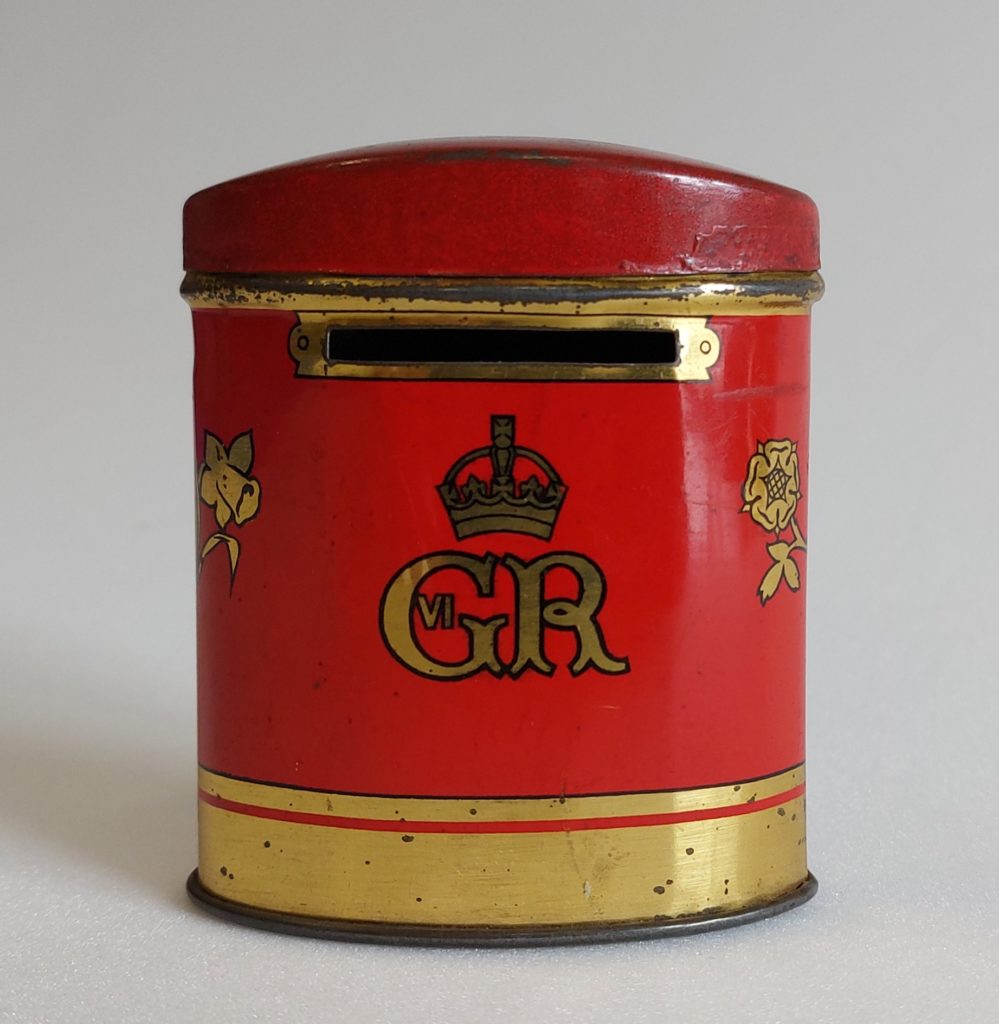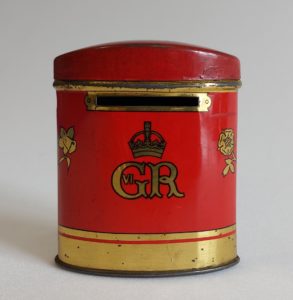 Next week's Keepers' Corner is about a story hidden in our art collection relating to the young Charles II in the mid 17th century.