Although Easter has been and gone we found this delightful object in our stores that we just had to share with you.
This unusual object from the Museum's social history collection is an Easter egg holder in the shape of a motorcar! It was used in Winslow in the 1920s.
At only 14cm in length, this object wouldn't have held a large chocolate egg like those filling supermarket shelves today. Instead, the passenger in this miniature motorcar would most likely have been a real hen's egg – hard-boiled and colourfully stained and decorated.
That's not to say that chocolate eggs weren't around in the 1920s. They were – and had been in England since the 1870s – but the tradition of decorating real eggs at Easter is of ancient origin and linked to the idea of new life and rebirth.
What's especially nice about this egg holder is its visual link to the era in which it was used – it looks just like a 1920s motorcar. For proof, why not visit us to see our real 1920s Cubitt car on permanent display!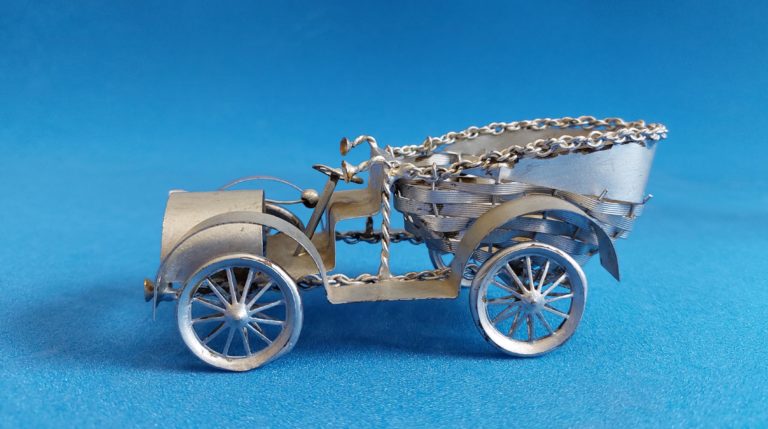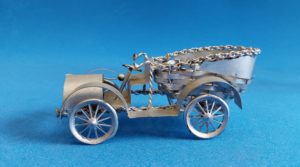 Next week's Keepers' Corner is about Royal Memorabilia.