Here we are at the start of a new year, and the theme for this month's Keepers' Corner is 'New Beginnings'.
Delving deep into the Museum's social history collection I have found a delightful object which I think represents the theme perfectly.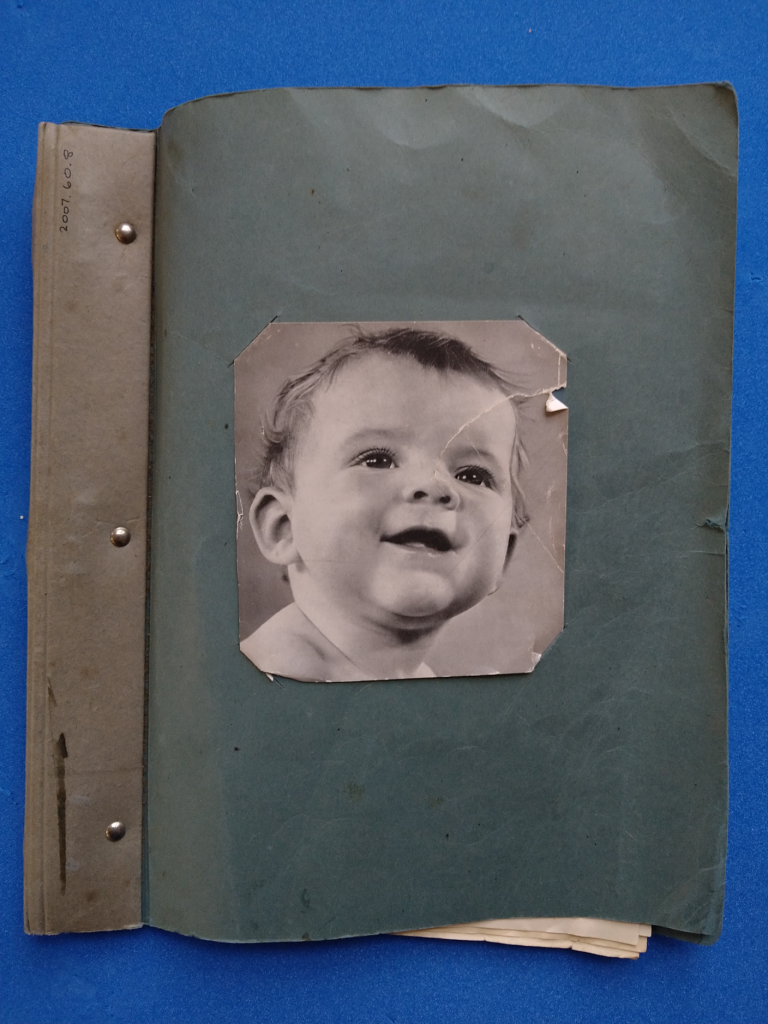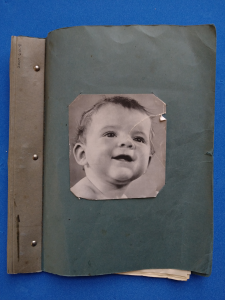 It is a folder containing details for making a layette [a set of clothes] for a new baby. The folder was put together in 1947 by Kathleen Vinten, a district nurse and midwife from Stokenchurch in Bucks.
In the carefully laid out folder Miss Vinten gives clear instructions for new parents regarding the clothes a baby will need, materials required to make the garments, overall cost of materials and how many clothing coupons would be needed (remember, wartime rationing was still in place in 1947.)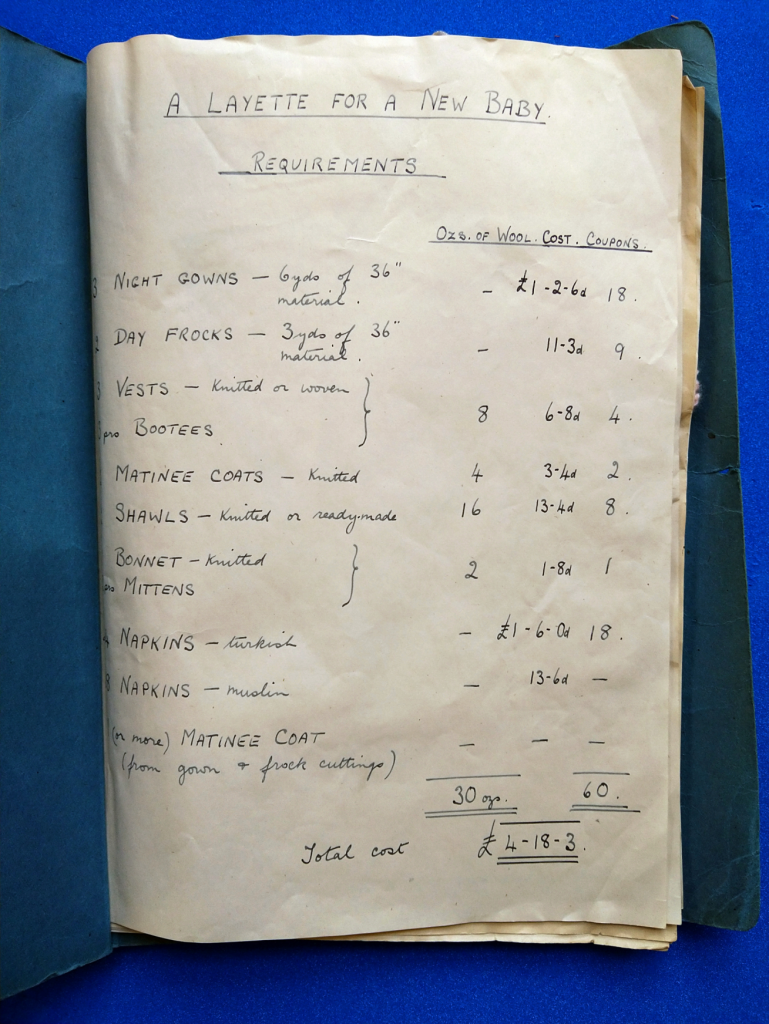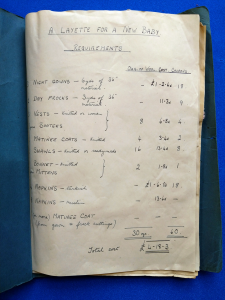 Most delightful of all, Miss Vinten has included worked examples of each garment which she hand-made herself, so that new parents could see the finished articles. I especially like her note alongside a pair of tiny mittens – "2 pairs are required especially in winter time when baby is put out of doors to sleep. They should be made without a thumb as the thumb is hardly ever in its right place!"