This is sure to get you in the festive spirit: a 1940s tinned Christmas pudding from sunny Australia. Often eaten cold during Christmas picnics!
Many of the festive traditions which became popular in Britain during the 19th century – such as eating Christmas pudding – were transported to British colonies. The hot December weather in Australia did necessitate some adaptation of traditional Christmas customs. Cookery columns in magazines, for example, would often feature recipes for hot Christmas puddings alongside those for ice cream puddings.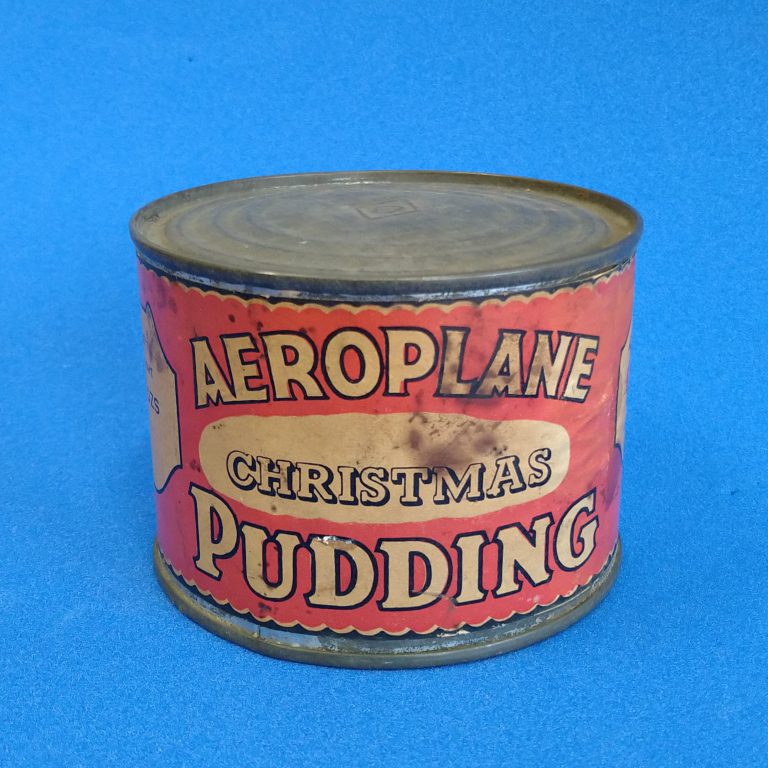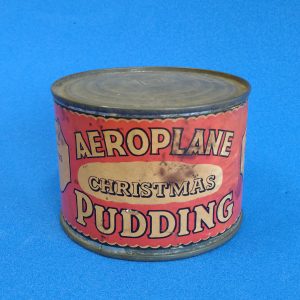 Another Australian development was the Christmas picnic. The 1930s women's magazine 'Home' recommended that a tinned Christmas pudding is 'convenient and ideal for the picnic hamper'. This Aeroplane Christmas pudding was probably produced to be eaten at a picnic. The label on the tin states 'If required to serve hot place in boiling water for 45 minutes', suggesting that many people would have eaten it cold.