About the studio ceramics collection:
The collection of around 350 pots represents the work of many major potters working in Britain in the 20th century. Central to the idea of studio ceramics is the relationship between the potter and their work. Studio potters are involved in every stage of making a pot, from design to production and the scale of production is small and intimate. The resulting piece is a unique work of art crafted from clay. British studio potters have used a wide range of styles and techniques and our collection highlights and celebrates the diversity of this rich tradition.
Highlights:
Features: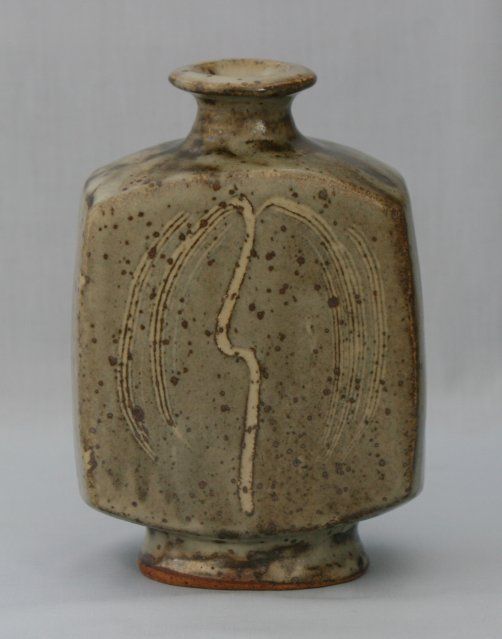 Rectangular vase with willow tree design by Bernard Leach, press moulded stoneware, 1961 © the artist's estate
A short history of British Studio Ceramics
During the 20th century Britain was at the centre of studio ceramics. Many of the best known potters such as Bernard Leach, Lucie Rie and Hans Coper lived and worked in England. Their influence on the world of studio ceramics has been immense.
Find out more about about studio ceramics