Alongside spectacular examples of historical and contemporary clothing, domestic furniture and basketry, we have many fascinating objects associated with notable Bucks crafts and industries, like lace-making and straw plaiting. And that's only scratching the surface!
Stand out items include a 1920s motor car made in Aylesbury, an oxygen cylinder developed at Stoke Mandeville Hospital and taken on the 1953 Everest Expedition, and the prayer chair used by Louis XVIII of France while exiled at Hartwell House after the French Revolution. And that's not to mention a rare Elizabethan silver-gilt marriage cup, hand-painted 18th century Chinese wallpaper or the unusual harp-piano possibly played by Florence Nightingale!
Importantly, the Museum doesn't collect just objects – we also collect the stories behind the objects. This means that even the most ordinary items can become extraordinary. Take these unremarkable ten shilling coins – they were the last wage packet of a local labourer; Albert Rutland which he gave to his young daughter before leaving to fight in the First World War, whispering in her ear as he went, "Keep these coins safe, I'll double them when I return home". Tragically, he was killed in action in October 1918, just weeks before the end of the war. His daughter kept the coins safe for the rest of her life, in memory of her father.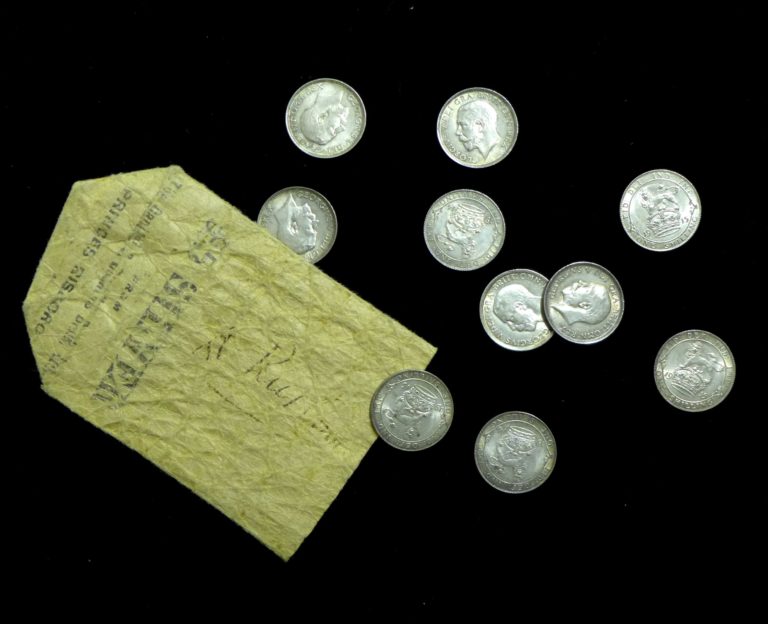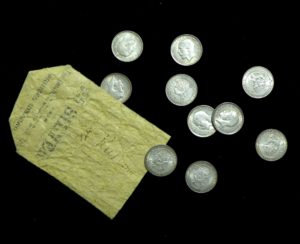 Human stories like this feature throughout the Museum's stores. They serve as a reminder that social history collections are about so much more than just objects – they are about people's lives, past and present.