To celebrate the 300th Anniversary of William Harding's invaluable support for the people of Aylesbury, William Harding's Charity commissioned a statue in 2019 depicting three 18th century children of the parish with tools of their trades representing the many children William Harding helped in his lifetime.
The bronze sculpture has been created by Judy Cowper, a local sculptor from Haddenham, with the help of the foundry Sculpture Castings of Basingstoke and a limestone plinth by stonemasons Coulon Stone of Stokenchurch.
Discover Bucks Museum's traditional walled garden seemed the obvious choice for the sculpture to be on display and the installation took place on Tuesday 29 June 2021 after many months of delay caused by the pandemic. The beautiful carved stone plinth and carefully crafted sculpture are now proudly standing at the back of the garden near the Aylesbury pear and popular lime trees for visitors to enjoy during opening hours at the Museum. The sculptor made the piece with children in mind and is keen for visitors to touch the sculpture and explore all the details around it such as the patches on the children's clothes or the tools of their trades.
Sue Shave, Museum Director said " We are immensely proud to have this wonderful sculpture donated to us by William Harding's Charity so that our visitors can enjoy the legacy of William Harding who did so much then and continues to do so now for the people of Aylesbury. We are also very grateful to the William Harding's Charity for their generous support for our new galleries telling the story of Bucks People and landscapes opening later this year"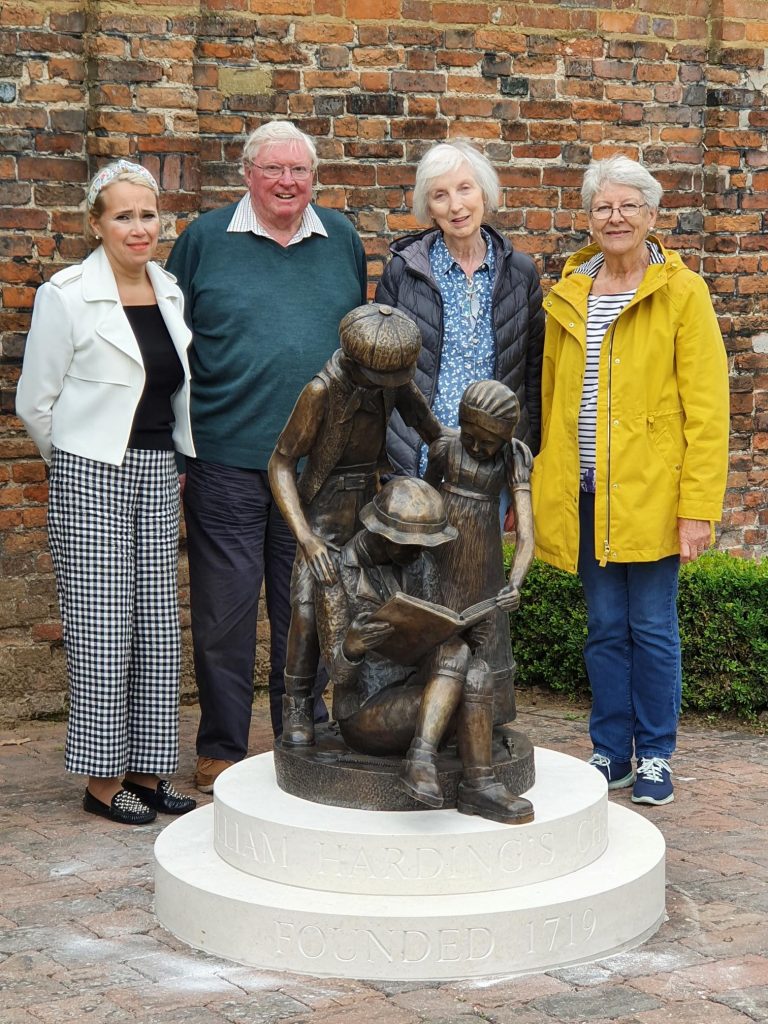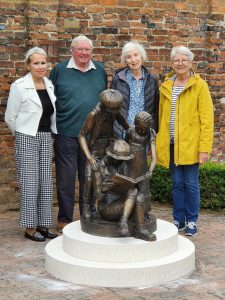 Find out when the garden will be open to visit the new sculpture here.