Welcome to the Virtual Tony Hart exhibition; Drawings, pastels and prints. Tony Hart will feature in the childhood memories of many of our visitors as he appeared regularly on television in the 60s, 70s and 80s. Take Hart, Vision On and Hartbeat are just a few of his programmes in which he inspired (together with Morph) generations of children to love art and try out techniques for themselves – creating pictures from just a few lines.
Webinar on Bucks Art Society and Tony Hart Exhibitions
Join us in a webinar session to explore highlights of both of these exhibitions. The panel includes Sue Shave (Museum Director), Mel Czapski (Curator of Art), Amanda Curbishley (Artist & Joint Chair of Bucks Art Society) and Carolyn Ross (daughter of Tony Hart). Questions from the audience will be welcome and we do hope you can join us. Find out more and book your place here.
Tour of the Exhibition
Watch Mel Czapski (Art Curator at Bucks County Museum) take you on a tour of the Tony Hart – drawings, pastels and prints exhibition picking out her favourite pieces.
The Exhibition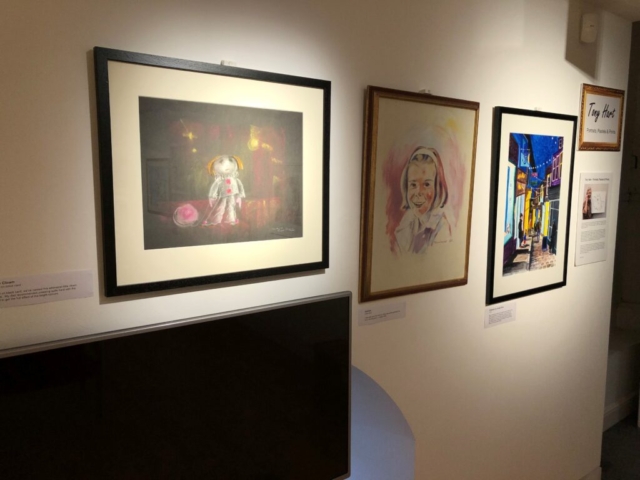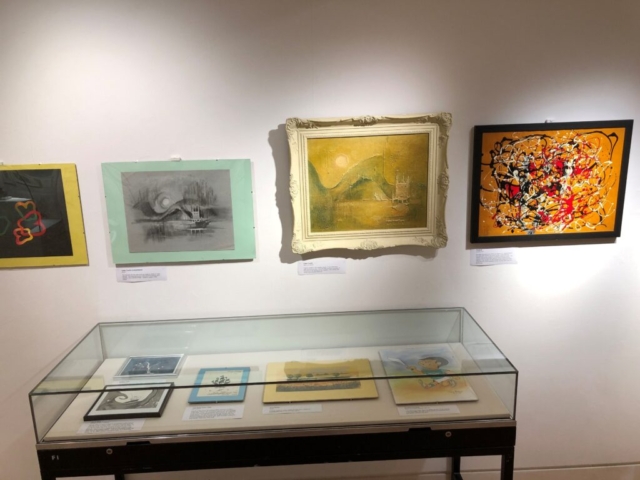 This exhibition forms part of the Bucks Art Society Centenary Exhibition, find out more here.
If you have enjoyed the virtual exhibition and you are able to make a donation, please click here. Any support you can give will go towards our exciting new Galleries Project: Discover Bucks. Find out more here.
Blue Peter Badge
Interested to find out more about Tony Hart's inspiration for the iconic Blue Peter badge? The Guardian recently had a piece on it here.
Image: Moonlit harbour by Tony Hart