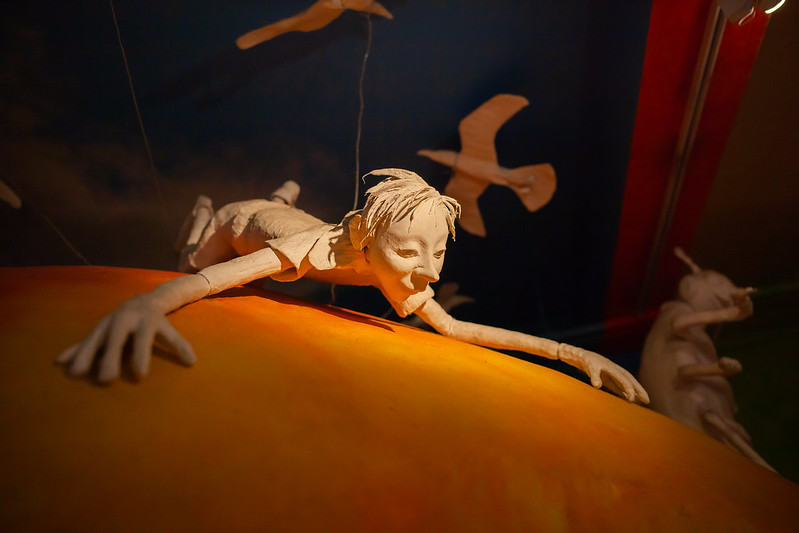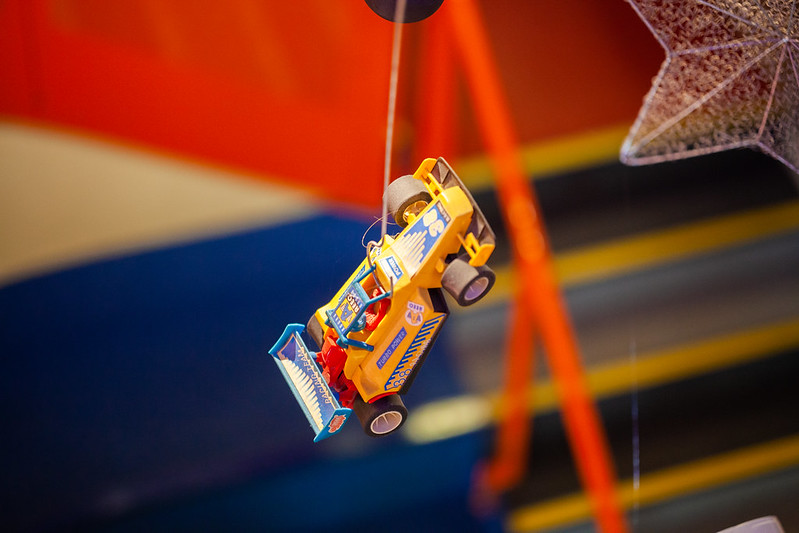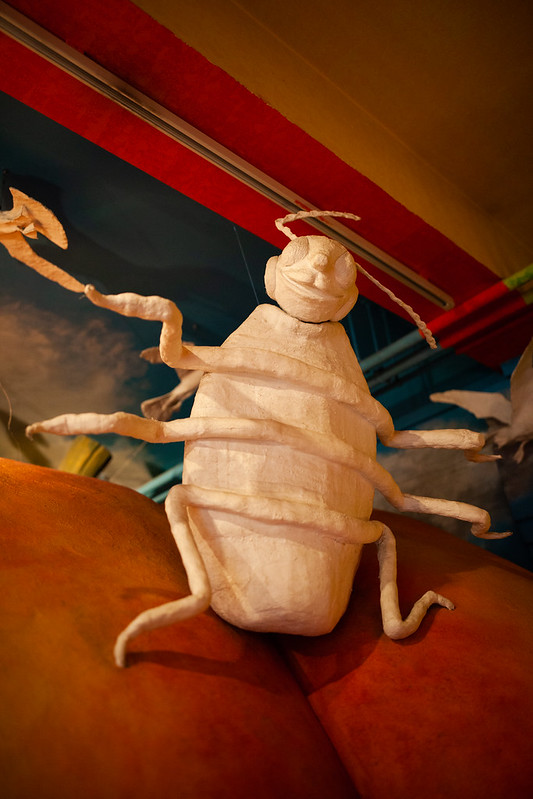 James and the Giant Peach
James and the Giant Peach will take you into the world o the minibeasts – see a flea as big as your hand with the amazing video microscope.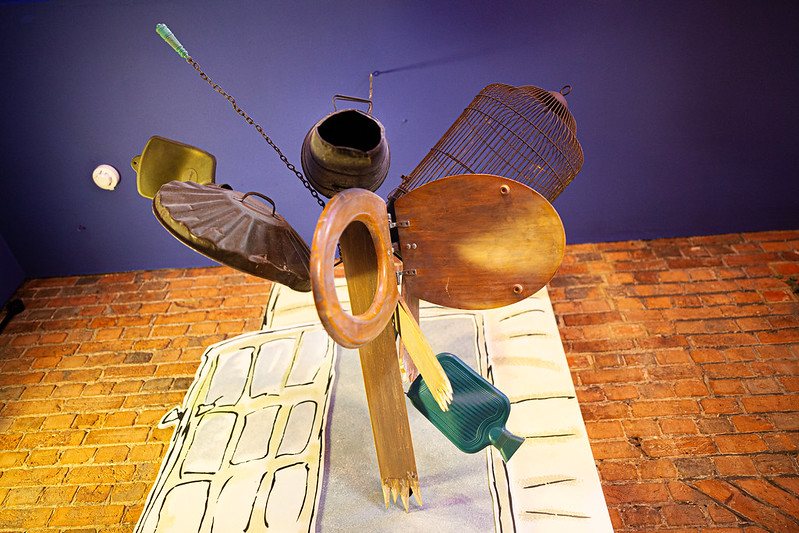 Disappear down Fantastic Mr Fox's tunnel – discover things hidden underground as your crawl along.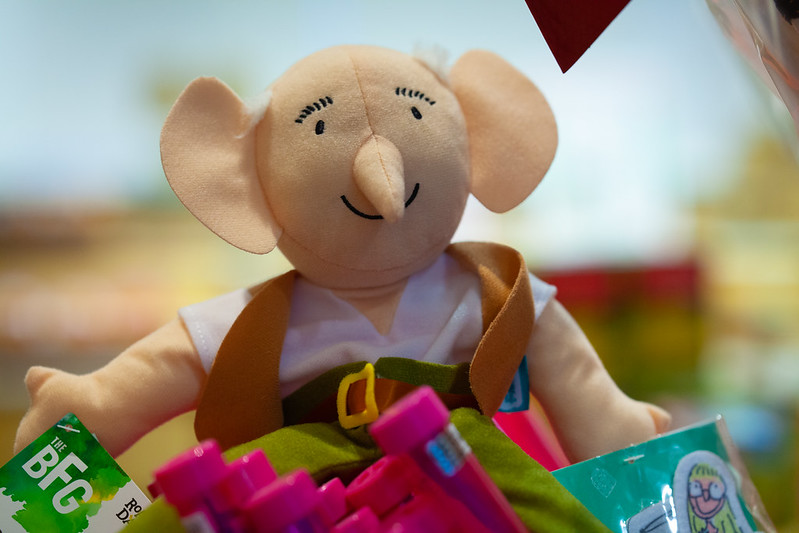 The BFG can hear all the secret whisperings of the world – change the sound of your voice or listen with the extraordinary BFG Super Hearing Machine.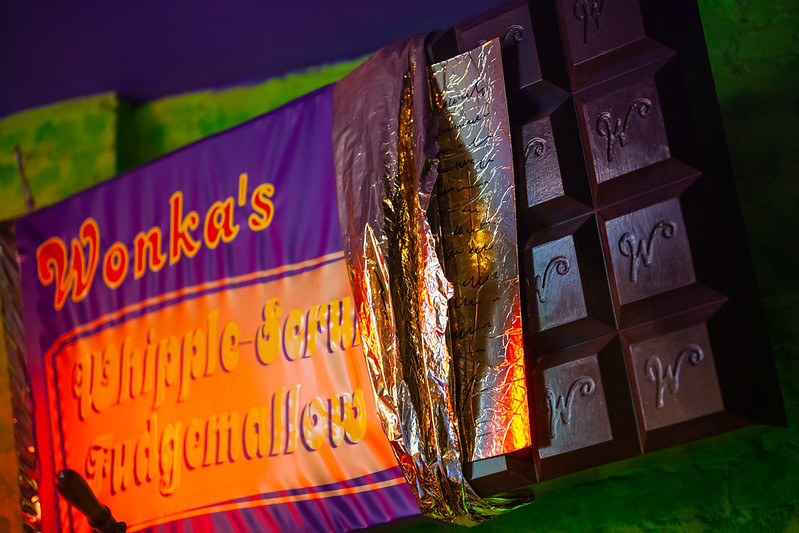 Miss Trunchbull & Willy Wonka
There's Miss Trunchbull's schooldays and inventions to explore with Willy Wonka, too.