As part of this month's 'Spring' theme our Keeper of Natural History has been looking through the 7,500 pressed plants in the Museum's herbarium in search of the wild daffodil.
March is the month for daffodils as countless yellow trumpeted blooms spring forth along Buckinghamshire's roadsides, parks and gardens. These cheery displays mostly comprise examples of the numerous cultivated varieties that have been developed by plant nurseries over the last 150 years. If you are lucky or know where to look you may also discover our native wild daffodil, Narcissus pseudonarcissus ssp pseudonarcissus. Wild daffodils are smaller than many of the cultivated varieties and have narrow, grey-green leaves and bright yellow trumpets surrounded by paler yellow petals. Sadly, wild daffodils have become rare in Bucks but may form numerous clumps where they do occur. Look for them on rural roadsides and in ancient woodland. Wild daffodil specimens are equally rare in the museum's collection with only four herbarium sheets found. The specimen shown here was collected in 1929 by Robert Heley whose 800 strong collection of pressed plants forms a historic record of the county's flora.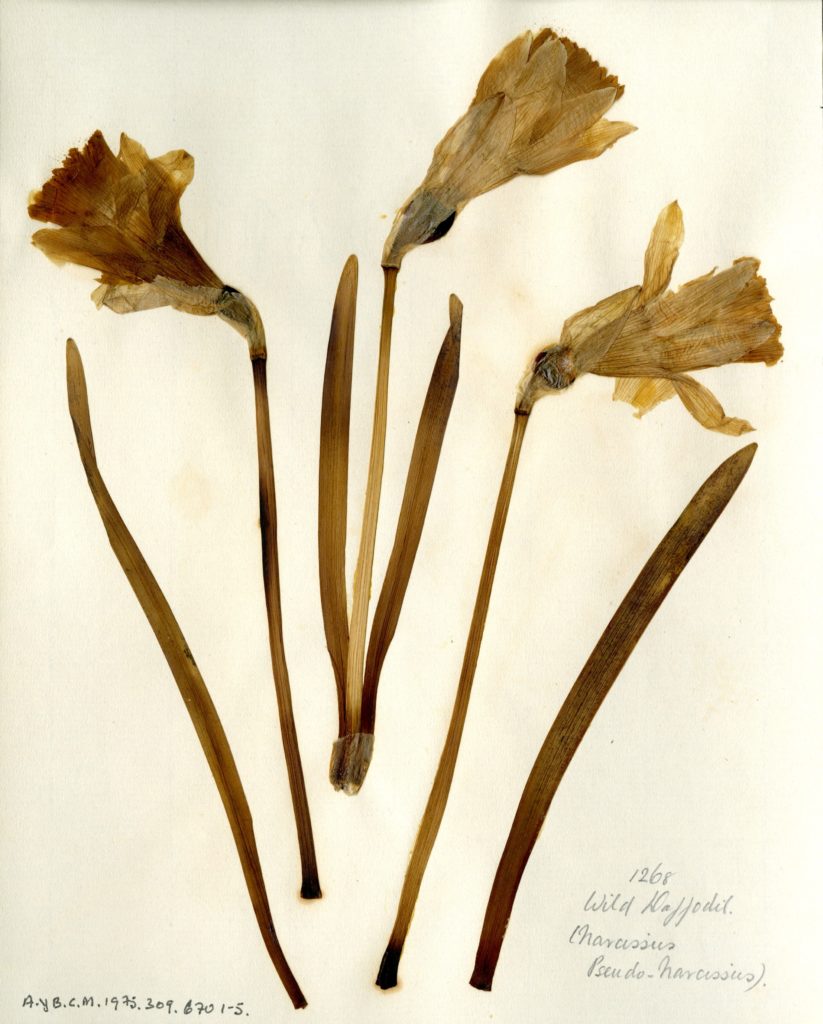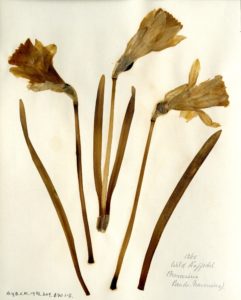 In next week's Keepers' Corner we'll be examining one of Mary Rogers' beautiful porcelain bowls from our collection.