This thrown jug was inspired by landscape and donated in memory of Sophie's mother, Marie-France MacCarthy, a heroine of the French Resistance during WWII.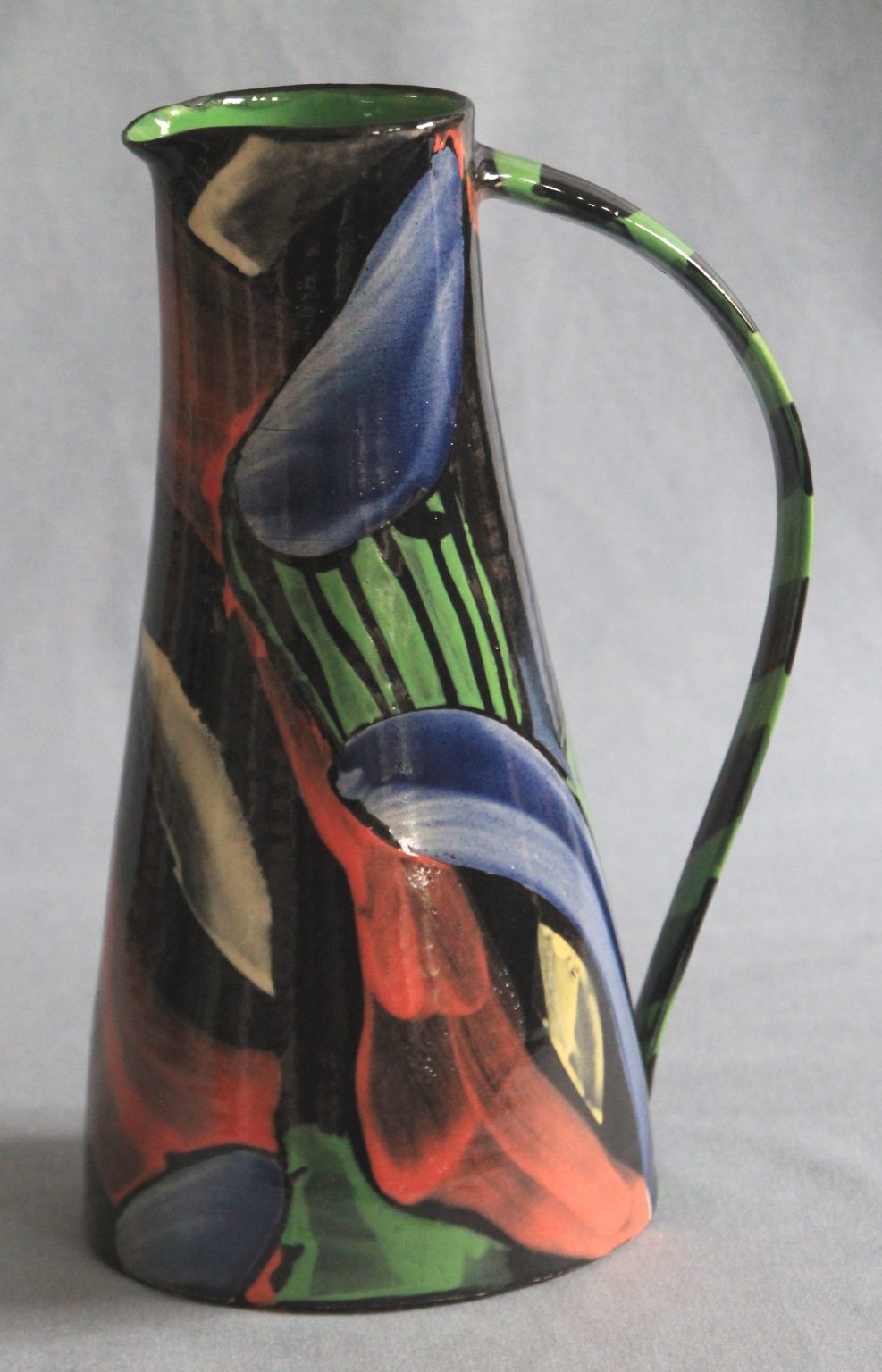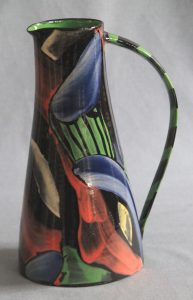 From 1941-43 Marie-France rescued Allied airmen, shot down over occupied France, hiding them in her family home at Valmondois and escorting them to the coast. After 1943 she worked with the Resistance in Brittany preparing for the Allied invasion by laying explosives on railway lines. Her daughter remembers tales of her cycling through the countryside with gelignite strapped to her chest.
After the liberation she helped to rehouse and repatriate displaced people. She was awarded the Bronze Star by the Americans, and the Croix de Guerre and Medaille de la Resistance from France. In 1947 she married and settled in Weedon near Aylesbury where she lived until her death in 2001. Her wartime exploits, showing extraordinary courage, initiative and selflessness, were rarely discussed but deserve our remembrance.
Did you expect such a story from this object?