The Little Hero Company presents – Little Superhero Training!
ALL LITTLE HEROES ASSEMBLE! Come and be your own epic Superhero with our very own Superhero Trainer at the ready for your greatest roles yet! We strive to Create Confident Kids, by developing an imaginative, action packed and energetic 45minute training session! Where each Little Hero aged 2.5 – 6 years old can indulge in whoever they want to be…
All Little Heroes will be put through their paces with a Power Up into Superhero Status, Learning Superhero Moves and have Team Training Missions to complete – to ensure they come away feeling awesome and ready to take on the world! Don't forget to come dressed up as your favourite SuperHero!
You can also check us out at www.littleherocompany.com or on Instagram @littleherocompany. Can't wait to see you all! Kaboom!
Please book an online ticket for all participants. Older children or accompanying guardians and parents must have purchased free 'non-participant tickets'
23rd July, there are 4 sessions available throughout the day:
10.15am-11.00am
11.15am-12noon
1.00pm-1.45pm
2.oopm-2.45pm
£2.50 per child, 1 accompanying adult free.
Bucks Open Weekend 22 – 25 July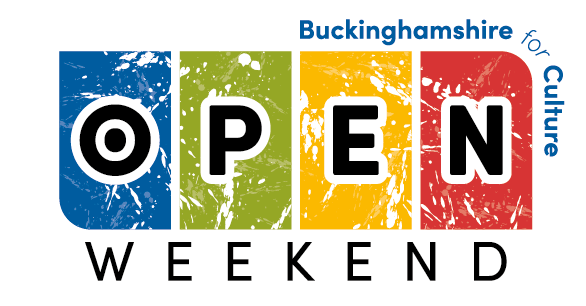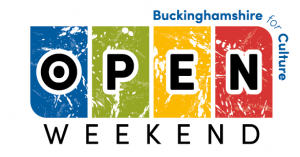 We are delighted to be taking part in the first ever Bucks Open Weekend – celebrating creativity, culture and stories
Open Weekend is a new co-ordinated event taking place 22-25 July and organised by Buckinghamshire Culture in partnership with Buckinghamshire Council. This celebration of creativity, culture and stories includes activities all over Buckinghamshire include opportunities to take part in workshops, enjoy a webinar, see a film, go on walks or trails and try your hand at something creative. There are opportunities to hear stories told by storytellers, or to share your own stories. Some activities can even be done at home. Find out more about our activities at the Museum here:
Thursday 22 July – Alice in the Museum Wonderland
Thursday 22 July – The story Stall
Friday 23 July – What's your hidden super power?
Saturday 24 July – Dinosaur Stories with Clive PiG
Saturday 24 July – Once Upon a Time in Bucks…
Sunday 25 July – Heroes Throughout History
Look out for the artist-designed Story Stall at various locations too, where artists will be collecting people's stories of happiness using Story Postcards, and through conversations.
Find out about all the other activities on offer here and via #BucksOpenWeekend on social media.
This programme is co-ordinated by Buckinghamshire Culture in partnership with Buckinghamshire Council and supported using public funding by Arts Council England, and funding from Buckinghamshire Council, Heart of Bucks and Rothschild Foundation.