Ben and Paul created a large mural together illustrating stories shared by their own previous experiences, the Bucks Heroes Project and stories from visitors to the museum on 26 October 2022. Visitors were able to drop in and watch the art be created and share their own stories with the pair and watch them woven into the mural.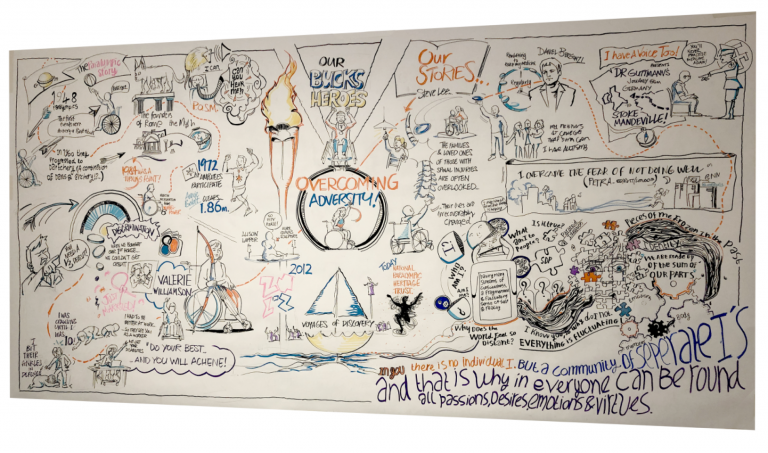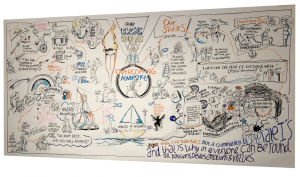 This project is part of the Bucks Heroes Project, find out more here.
The mural is on display  in the Bucks Heroes project of the Museum.