Terrie Howey, the Red Phoenix, will take you on a journey through the county with Buckinghamshire folk tales of past, present and future: old tales in new towns, and new stories from old legends. Look out for witches and dragons, mind all those roundabouts, and whatever you do don't eat the stew!
24th July, 2.00pm and 3.30pm. Each session will last approximately 1 hour and will take place in the garden (dependant on the weather), if the weather is too unsettled the event will take place in our large learning rooms.
Pre-booking essential. Entry by donation.
Bucks Open Weekend 22 – 25 July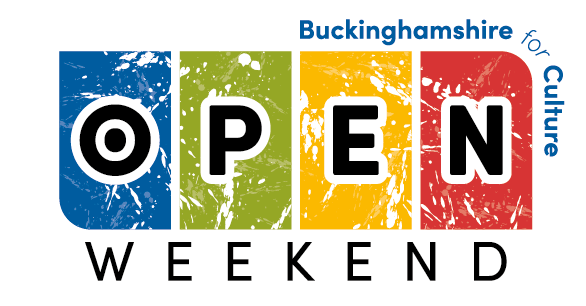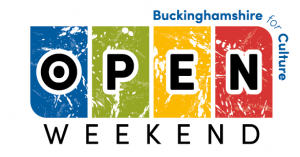 We are delighted to be taking part in the first ever Bucks Open Weekend – celebrating creativity, culture and stories
Open Weekend is a new co-ordinated event taking place 22-25 July and organised by Buckinghamshire Culture in partnership with Buckinghamshire Council. This celebration of creativity, culture and stories includes activities all over Buckinghamshire include opportunities to take part in workshops, enjoy a webinar, see a film, go on walks or trails and try your hand at something creative. There are opportunities to hear stories told by storytellers, or to share your own stories. Some activities can even be done at home. Find out more about our activities at the Museum here:
Thursday 22 July – Alice in the Museum Wonderland
Thursday 22 July – The story Stall
Friday 23 July – What's your hidden super power?
Saturday 24 July – Dinosaur Stories with Clive PiG
Saturday 24 July – Once Upon a Time in Bucks…
Sunday 25 July – Heroes Throughout History
Look out for the artist-designed Story Stall at various locations too, where artists will be collecting people's stories of happiness using Story Postcards, and through conversations.
Find out about all the other activities on offer here and via #BucksOpenWeekend on social media.
This programme is co-ordinated by Buckinghamshire Culture in partnership with Buckinghamshire Council and supported using public funding by Arts Council England, and funding from Buckinghamshire Council, Heart of Bucks and Rothschild Foundation.