Discover a fabulous collection of designer-led art works exclusively handmade using a wide range of materials and techniques.
We have collaborated with The Buckinghamshire Craft Guild to bring you CRAFTED; the Guild's first ever showcase exhibition. Our airy art gallery will provide the perfect backdrop for each maker to display the best of their work and, for some makers, much larger pieces, or collections. An ideal opportunity to treat yourself or pick up a gift while supporting local makers.
Established in 2017, The Buckinghamshire Craft Guild promotes the best in designer and applied contemporary crafts in Buckinghamshire and the surrounding areas. Currently with 35 artists working across a variety of disciplines and employing a vast array of materials and techniques including: ceramics, glass, furniture, printmaking, jewellery and enamelling, lettering, textiles, and paper art, as well as leather, metal and wood. Over time, each artist has developed their own unique style and every piece is carefully crafted, whether it be intricately designed jewellery or a stunning piece of furniture.
As well as this exciting showcase event, the Guild has a permanent presence at their beautiful new gallery in Stoke Mandeville. It provides an all-year-round showcase with the opportunity for visitors to meet the makers, see demonstrations and learn about the processes involved and creative journeys taken in the development of the artworks. Commissions are welcome and the online shop has a selection of work by most artists.
Daily Lunchtime Demo
Every day one of the designers will be demonstrating their art 11am – 2pm for FREE. Come and discover a new craft everyday!
No need to book, just turn up. You will need to purchase a Museum entry ticket (Discover Pass) on arrival which gives you access to the Museum galleries for 12 months. Already a Discover Pass holder? Please don't forget to bring your pass with you. Kids go FREE.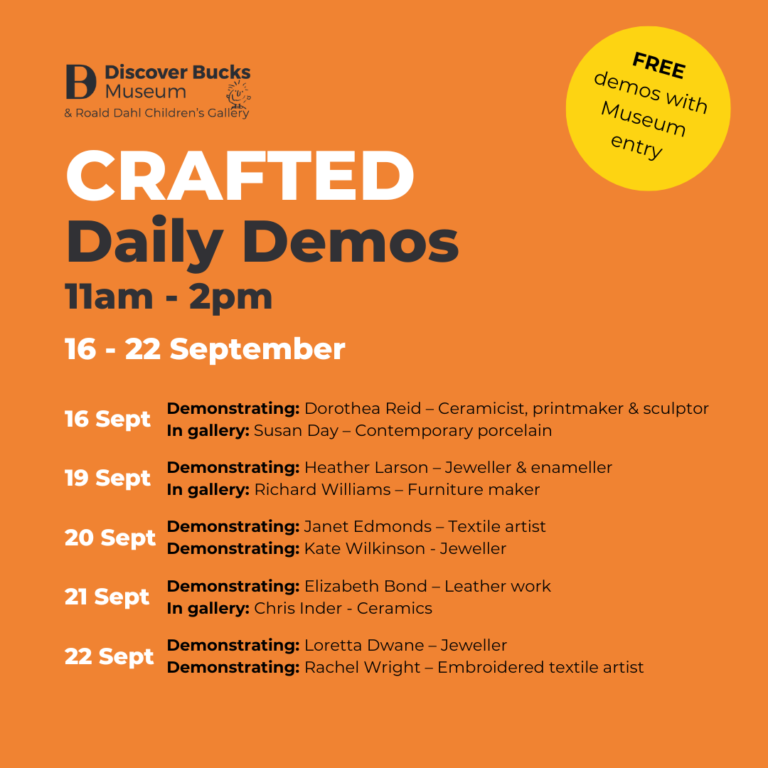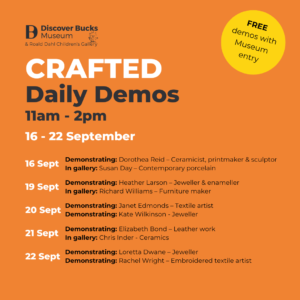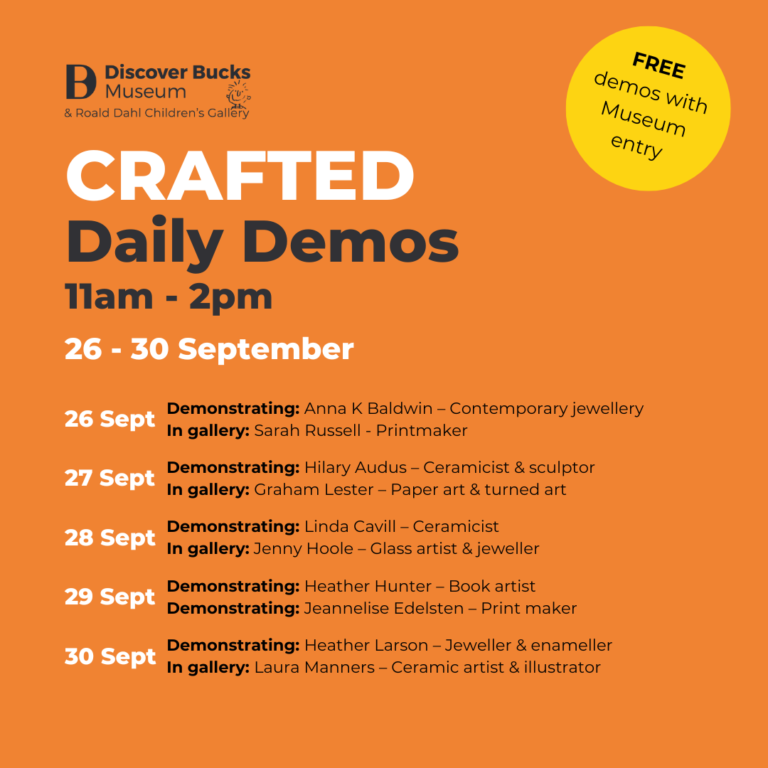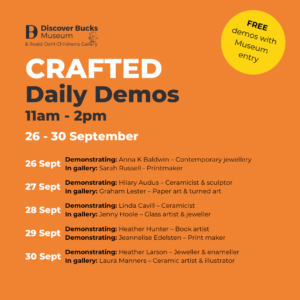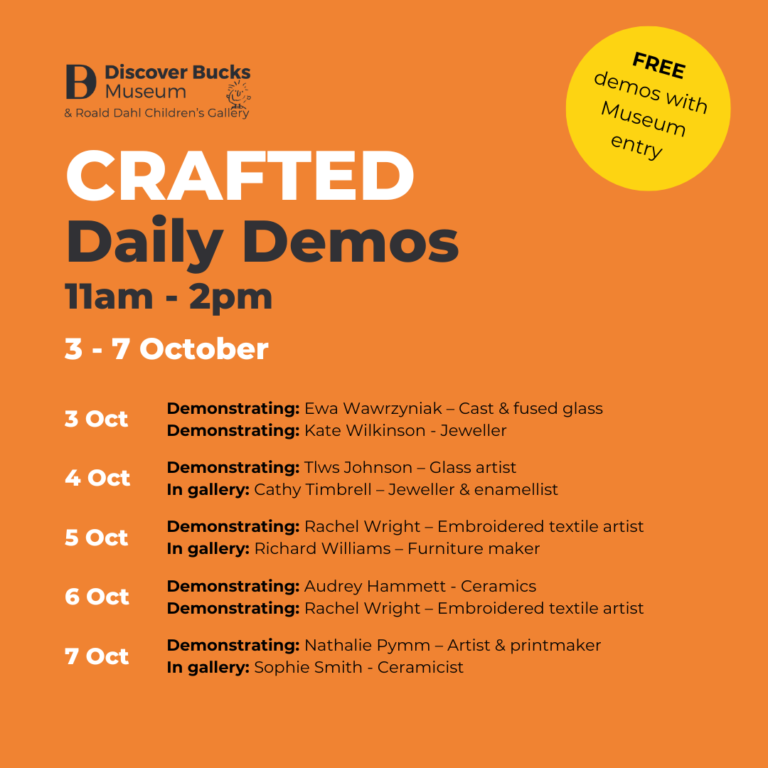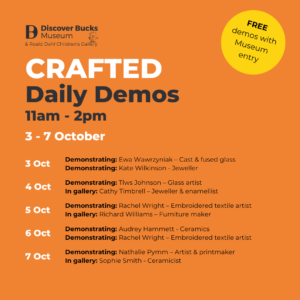 Meet the Makers & Family Crafts
Saturday 23 September – 10am – 3pm
Join us for our FREE family craft day, children and adults can have a go at lots of different techniques from clay to print to jewellery.
Discover more here.
Discover more about the Makers and their work here.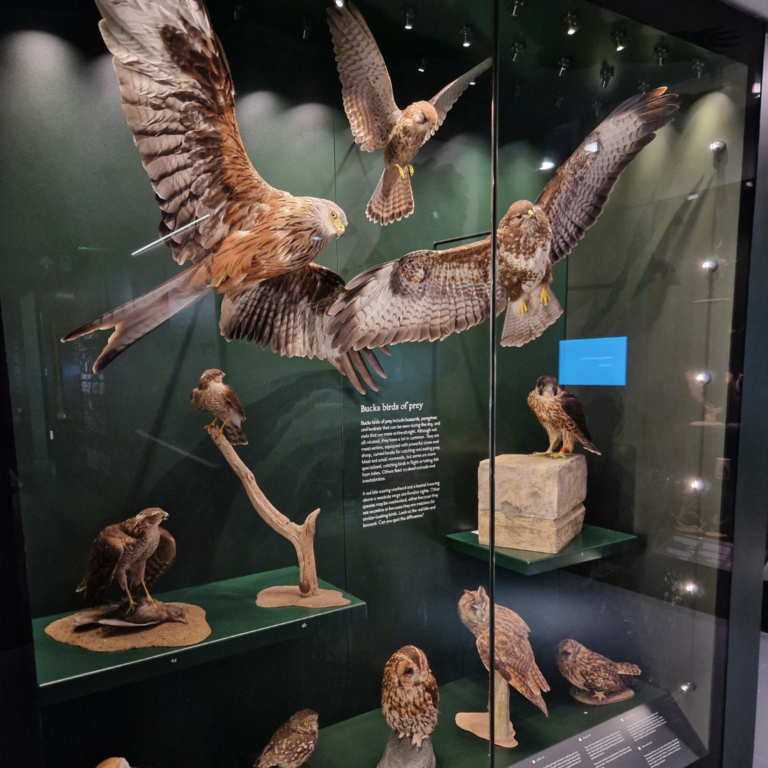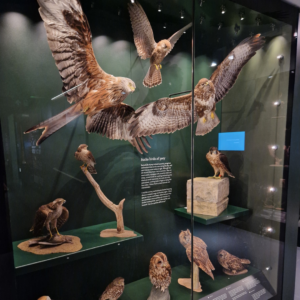 New Galleries
In the main museum discover our wonderful new galleries that will take you on a journey through 200 million years of Bucks history (included in your Discover ticket (Museum entry)).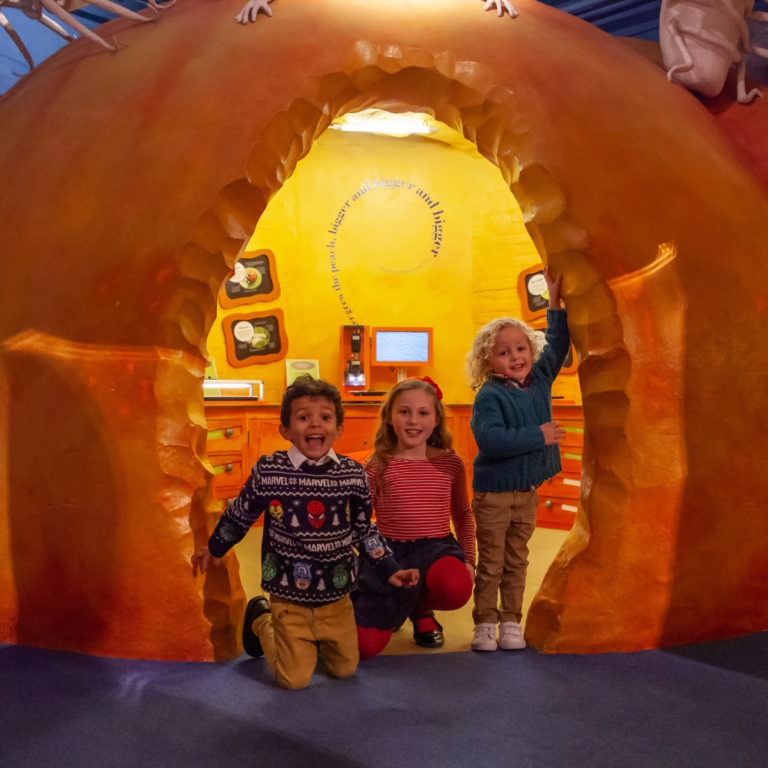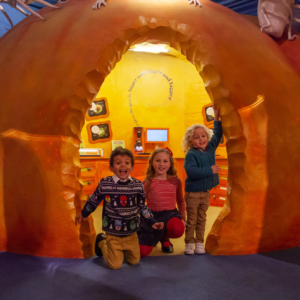 Booking