Discover the seasonal festivities of the 1700s at our traditional St. Nicholas event on Saturday 11 December.  Meet our Green St. Nick and expert costumed historians for demonstrations, games, trails and family activities. Savour some sweet treats and authentic hot chocolate from a Georgian recipe!*
£8 Adult and £5.50 Child (includes small gift). Under 3 year olds free.
10:30 – 16:00
*Additional cost
Let us introduce some of the wonderful performers who will be delighting you on the day: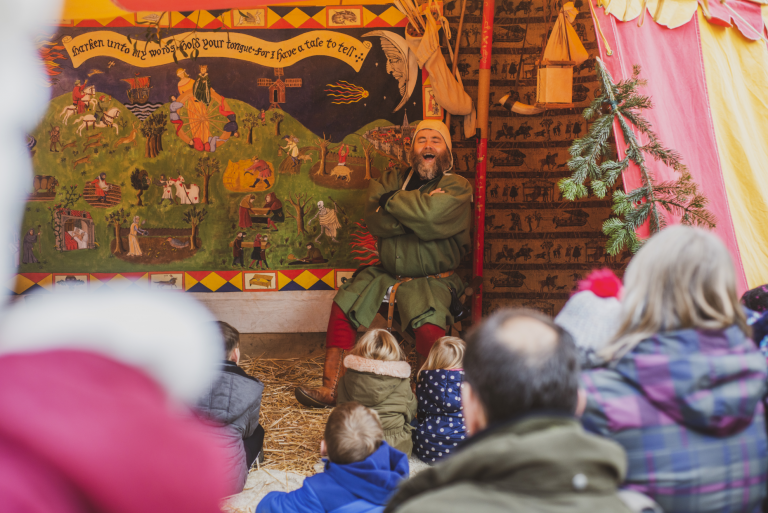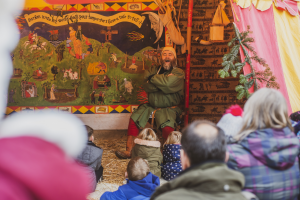 The Yarnsmith of Norwich
Winter is coming and it can be a cruel and lean time when snow lays upon snow, lays upon snow. Long and unyielding is the darkest of seasons as Mother Winter wraps herself about the land like an icy cloak. Her long freezing fingers reaching inside one and all, tickling their ribs, chilling them to the bone. And so it is time to gather together, enjoying good food and even better company. Enjoying some festive merriment, laughing your woes and worries away for a while anyway. Imagine then that you are drawing ever closer to the beckoning flames of the bright blazing fire, the sweet fragrant woodsmoke filling your nostrils, putting you at your ease as the storyteller begins to share his winter tales. Stories about talking animals, magical midwinter cherries of long hidden treasure, and all to bring you some midwinter cheer!
The Copper Pot
The Copper Pot is all about food from history, bringing recipes to life so that you can enjoy a real taste of the past, at home. We specialise in recreating authentic recipes from historical records that range in date from medieval times through to the Victorian era. At The Copper Pot, we stick as close as is possible to the original recipes, using such exotic spices as Grains of Paradise, Galangal and Cubebs to ensure that when you try our recipes they evoke the pleasure and majesty of the King's table at a medieval feast, or the exotic delights of an 18th century household. Visitors will have the chance to buy an authentic Georgian hot chocolate.
The Mannered Mob
Together we portray a variety of period crafts, trades, skills and professions, from the handicrafts of genteel ladies to the work of servants and labourers, but most of all we love to share our enthusiasm for all things 18th Century.