Share your special pair of shoes for the Black History shoe project
Everyone of us has a special pair of shoes, whether it is because they are beautiful, were worn on a special occasion or because they are super comfortable. Every pair of shoes has a story. They walked with you to your first interview or shared your happiest memories. We'd love to hear your stories and share them here on our website.
How do you get involved?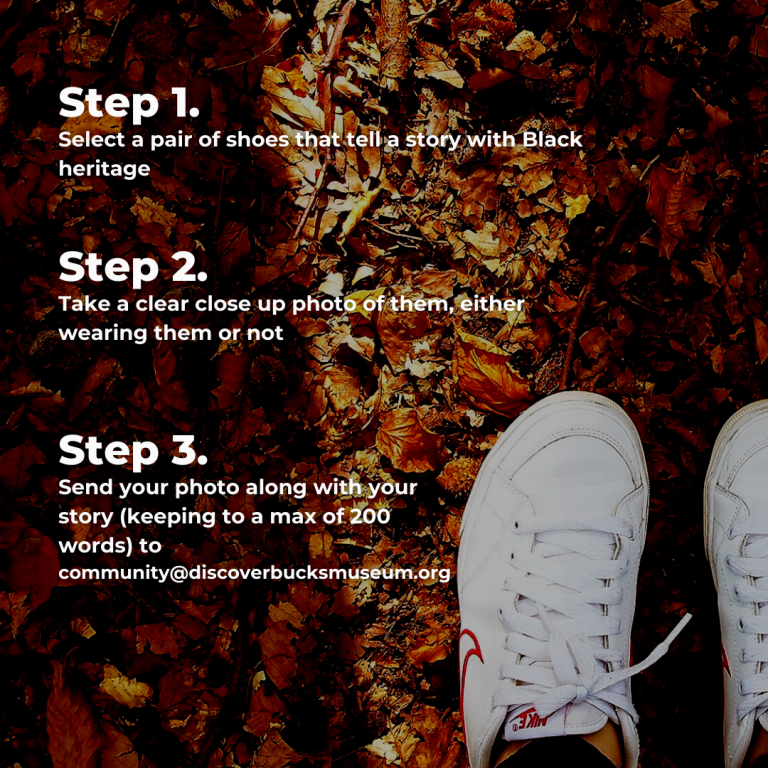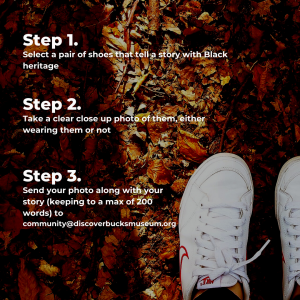 Step 1. 
Select a pair of shoes that tells a story with Black heritage.
Step 2. 
Take a clear close up photo of them, either wearing them or not.
Step 3.
Send your photo along with your story (keeping to a max of 200 words) to community@discoverbucksmuseum.org
We will update this page with all the stories and images we receive. Photos and stories must be your own. By sending us your photos and stories you are giving us permission to use them on this website and our social channels.