Lola's special trainers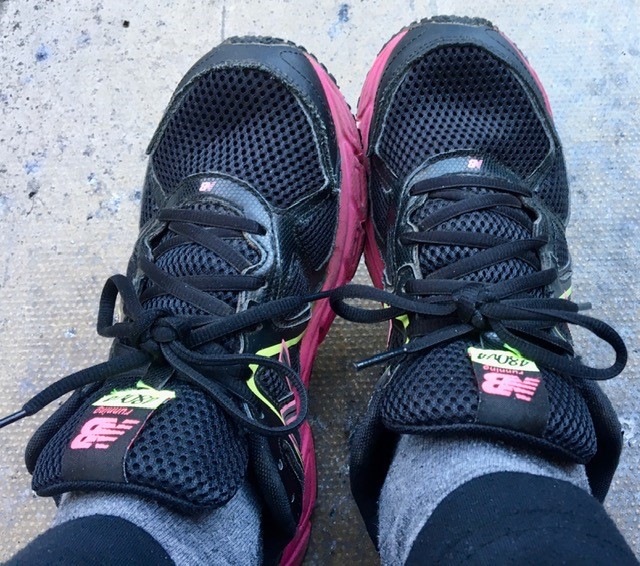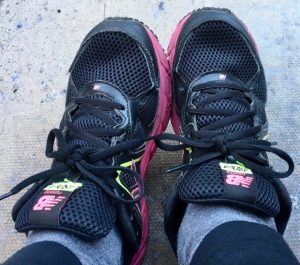 My roots are Jamaican via my birth mother who died when I was aged 6. To cut a long story short, after being adopted by my mom's Guyanese landlord & landlady, I moved upstairs in the same house where we'd been living while my 6-month-old sister stayed living downstairs being raised by her birth father and her stepmother.
The foregoing partially explains the backstory to my New Balance trainers in the picture – purchased in early 2005 to 'break them in' a few months before taking a 46-mile walk across London over one September weekend and raising £1,500 in sponsorship for Breakthrough Breast Cancer. I'd decided to specifically achieve this feat (ha-ha) on my sister's behalf as she had just developed breast cancer at 44. She thankfully recovered into remission after surgery, chemo and radiotherapy but, ten years later, developed tumours and cysts throughout her body due to a rare genetic cancer called Von Hippel-Lindau Disease which, in the end, took her life in 2017 at 55.
These now 16-year-old trainers – still in pretty good condition! – are a priceless physical reminder to mark warm memories of my valiant brave baby sister each time I put them on!
Lola Hatmil

Share your special pair of shoes for the Black History shoe project
Everyone of us has a special pair of shoes, whether it is because they are beautiful, were worn on a special occasion or because they are super comfortable. Every pair of shoes has a story. They walked with you to your first interview or shared your happiest memories. We'd love to hear your stories and share them here on our website.
How do you get involved?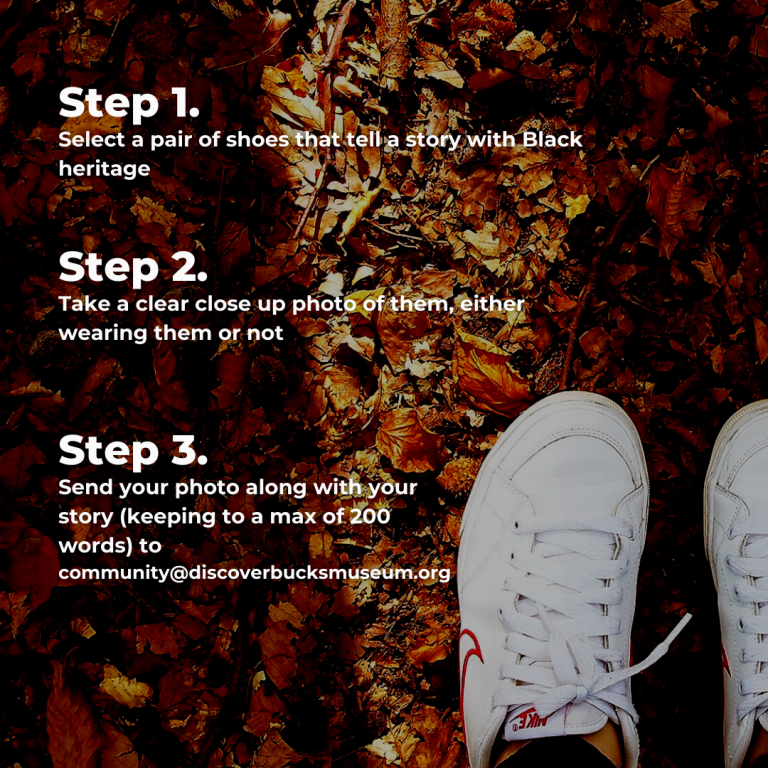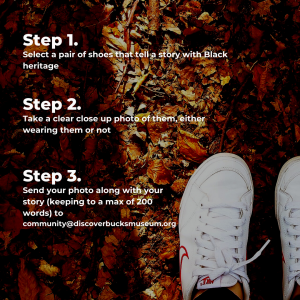 Step 1. 
Select a pair of shoes that tells a story with Black heritage.
Step 2. 
Take a clear close up photo of them, either wearing them or not.
Step 3.
Send your photo along with your story (keeping to a max of 200 words) to community@discoverbucksmuseum.org
We will update this page with all the stories and images we receive. Photos and stories must be your own. By sending us your photos and stories you are giving us permission to use them on this website and our social channels.